Bought her last Sunday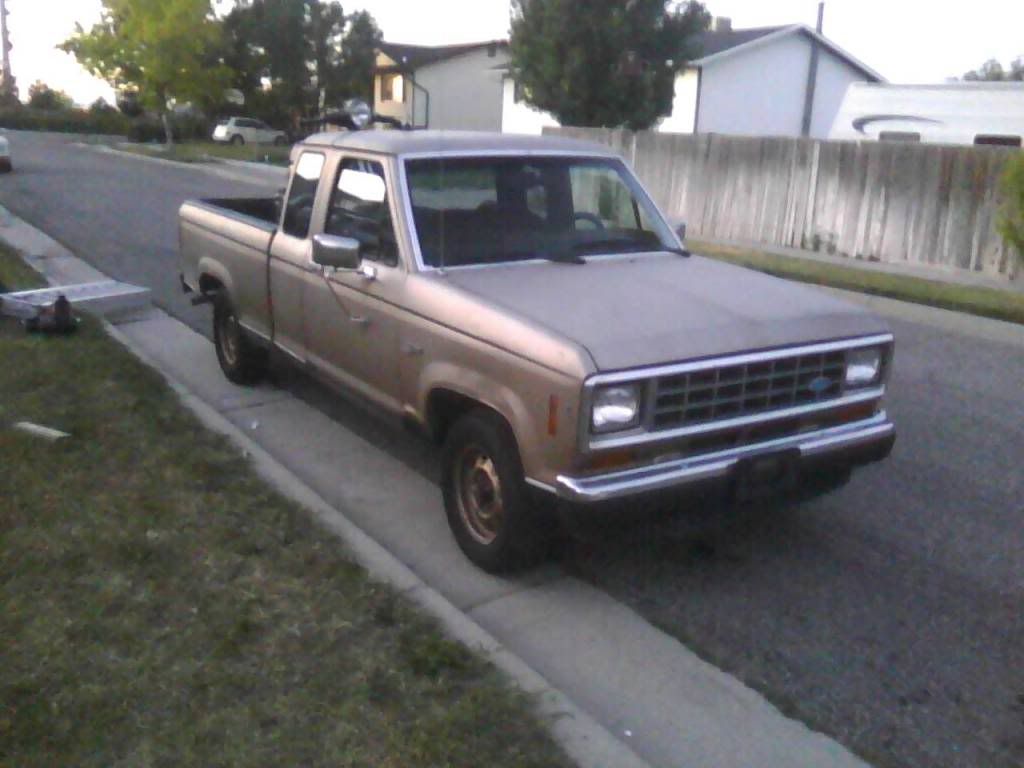 1986 XLT Extended Cab
144K miles. Auto trans
Tuned her up this morning before work.
Changed the oil, plugs, air filter.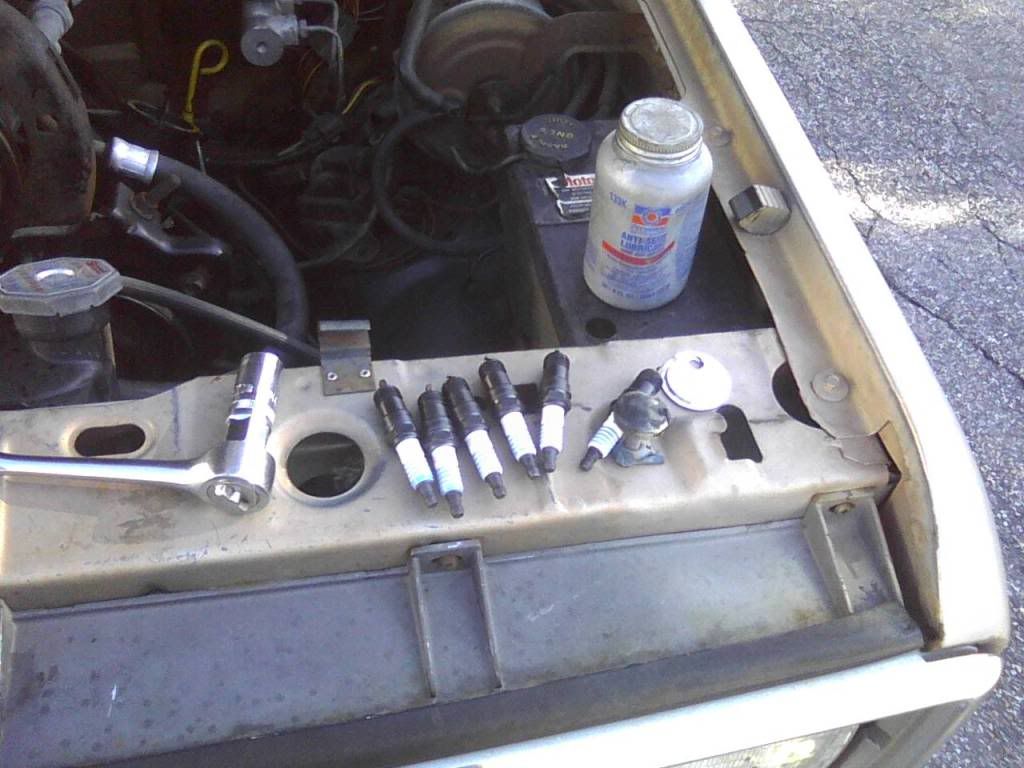 Still need to flush my radator, change trans fluid, and put my new plug wires in.
Has the dual tanks, both had/have keyed caps. Didnt have the key for the rear cap so I took a flat head screwdriver and a mallet and 30 seconds later its gone.
Put a new Sony deck in it (should have bought the Pioneer for $20 more)
pics of that tomorrow
Installed a Cobra CB and ordered a PA Speaker on ebay that should be here Friday.
I also bought some Scochse Speakers, total garbage. Dont waist your money.
Any one know what the hell this is?
inside the glovebox
Doing what I bought it for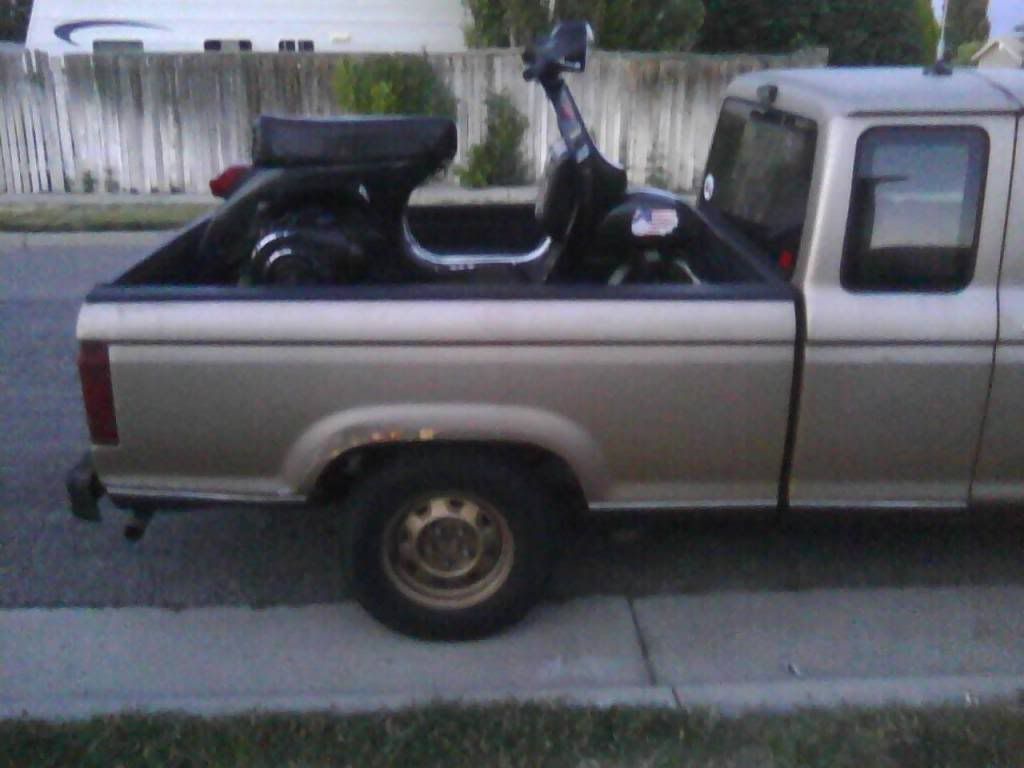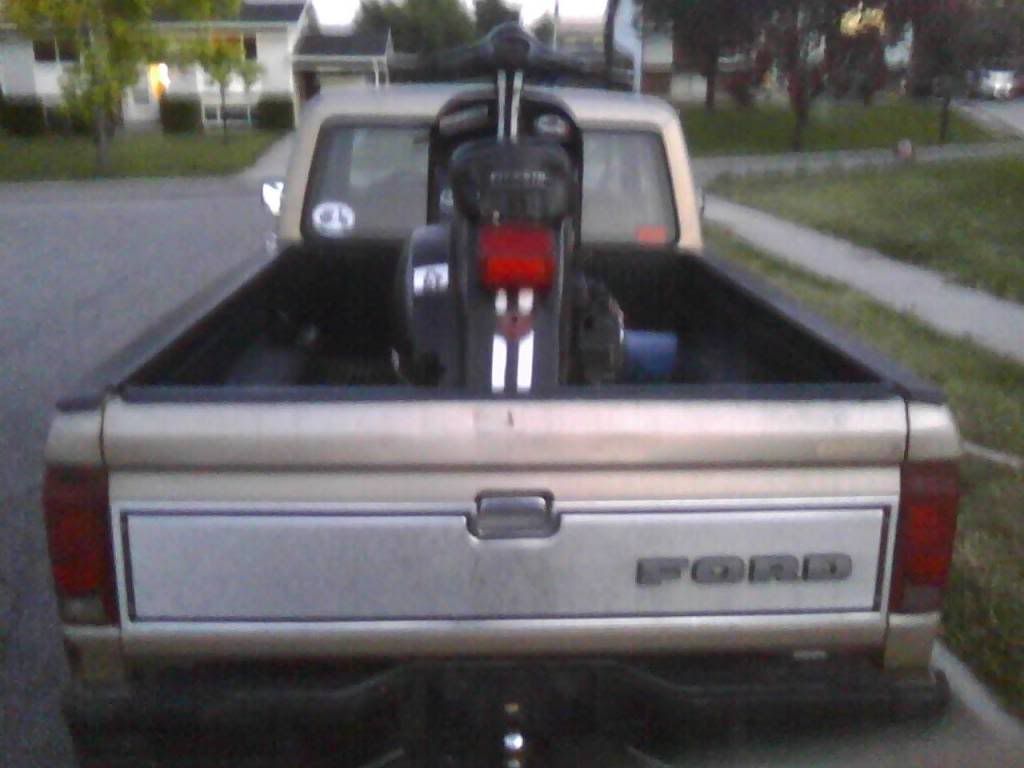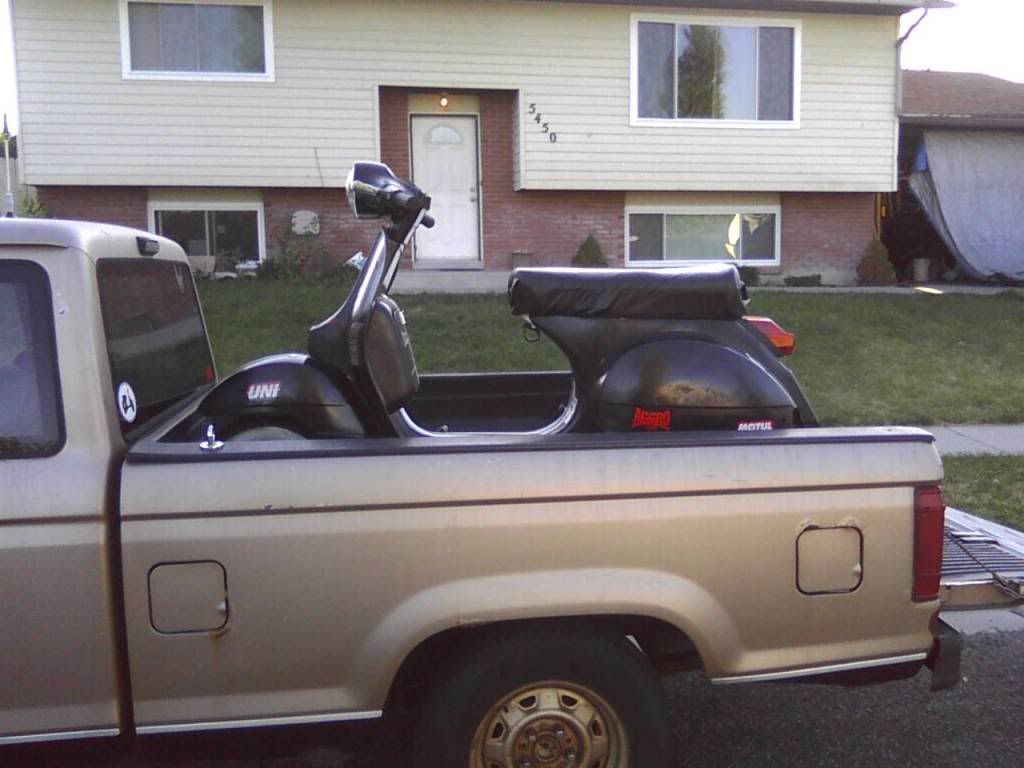 Ill update as I go, plan on doing a bunch on interior work and in time paint and engine shwap with a 4.0
I still have my '83 has not moved. going to try and get that thing home soon for I can start working on it.