After 3 weeks at the body shop, she's almost done, I stopped by today on the way back from an electrical job just to see where they would continue on monday. I should be getting it back tuesday, hopefully this time for real, it was only supposed to take about a week and a half.
This photo is from 3 days in the body shop, they took the bumper off, spare out, and took off the taillights as well, Then it sat for about a week and a half.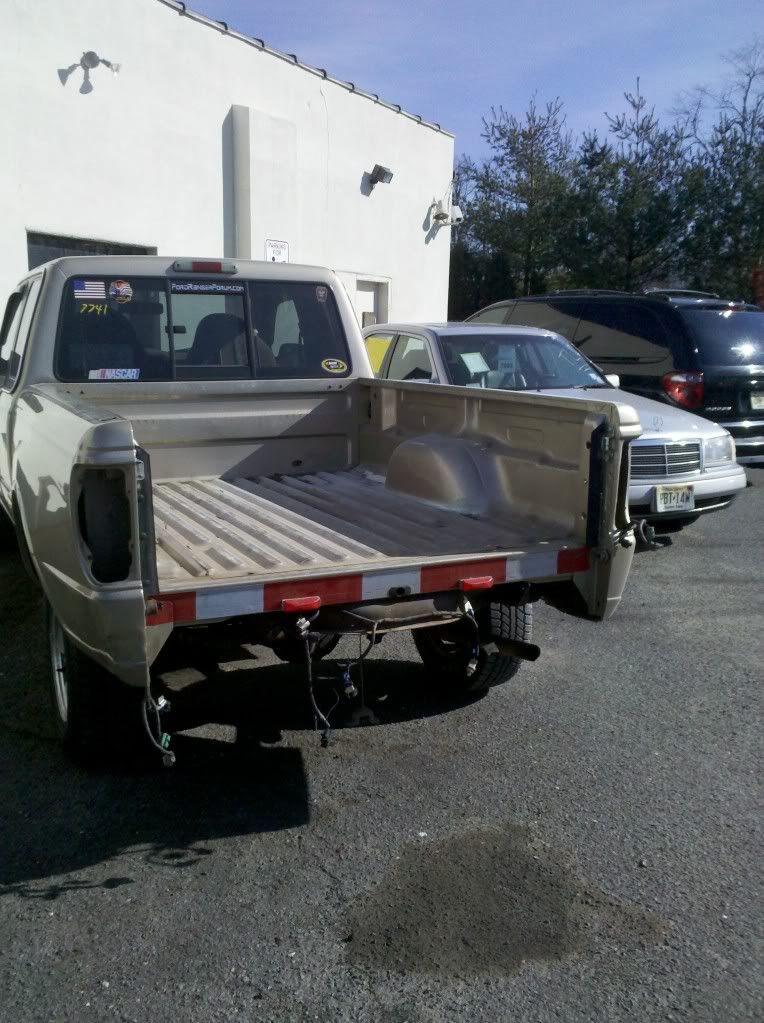 Heres todays photo's.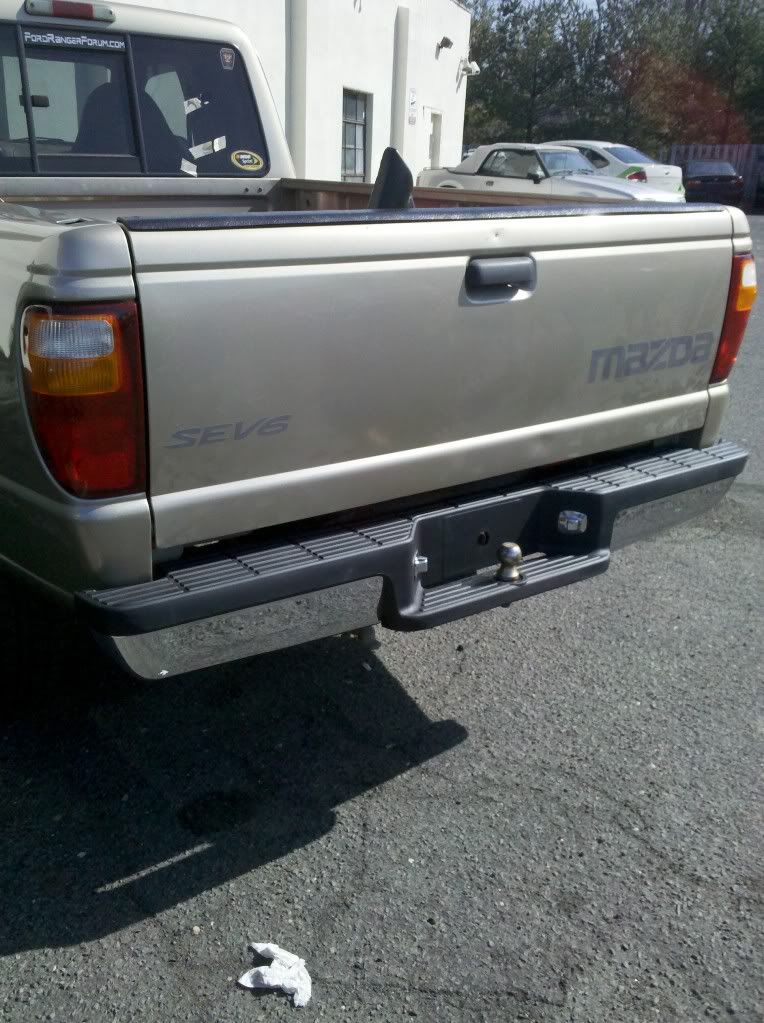 Theres only one problem here, that bumper, is for a ranger, not the mazda. I dont care, I like the ranger one better really.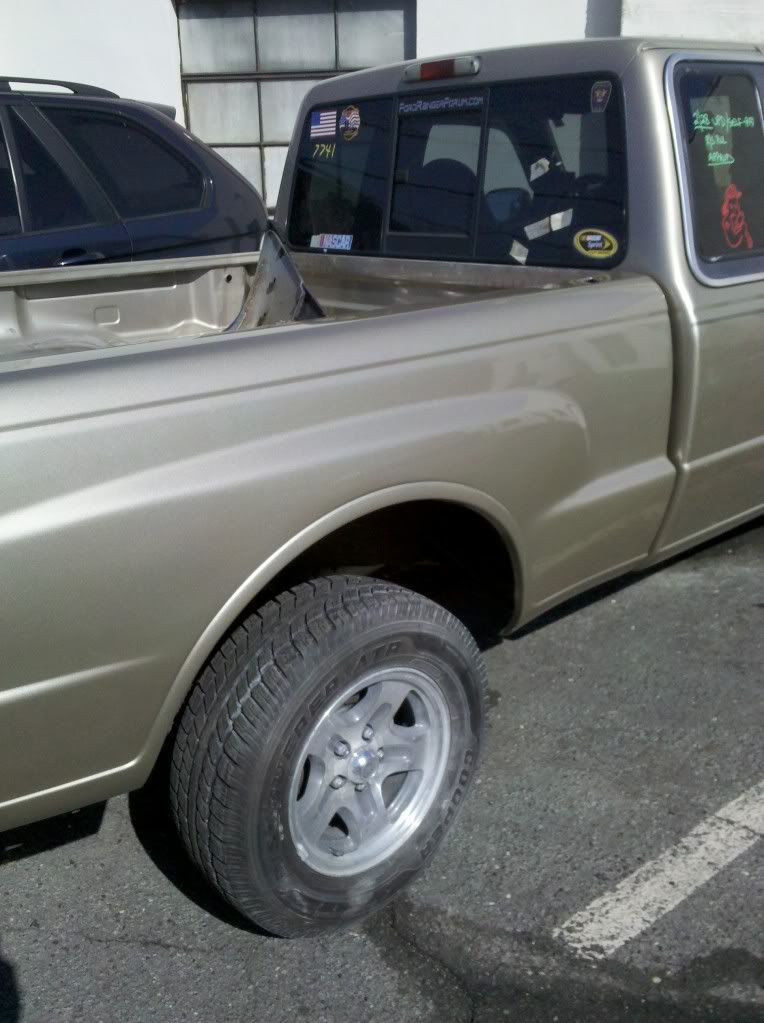 No more dents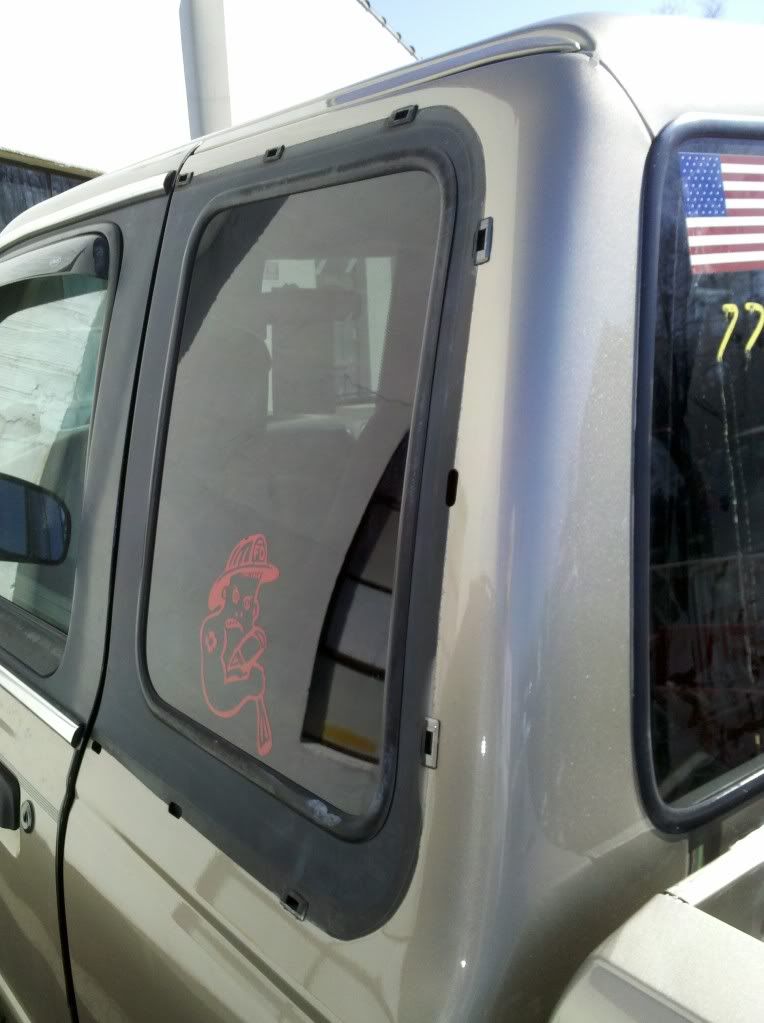 They need to replace my trim.
And on another note, my wheels are De-Mounted, and ready for strip, polish and reclear.