Here's mine before:
After sanding and priming:
And after two coats of paint: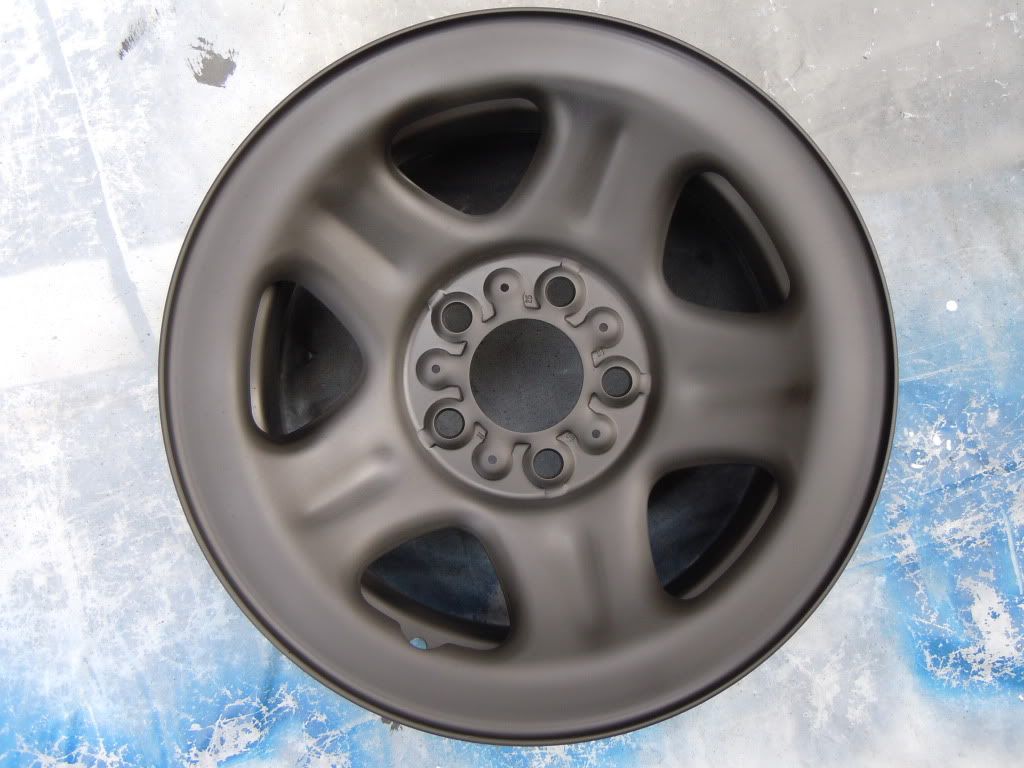 I still need to clear coat them, but I'm not sure what kind to use as I want more of a matte or satin color and not a glossy finish. Any ideas?
And I also plan on using the newer style factory chrome hubcaps.