95 Ranger 4.0 V6 5spd
Havent done much to it. Fixxed the gas tank neck so that I could pump gas full speed...fixed a few other odds and ends...No engine pics because now the hood wont pop and Im too lazy to mess with it atm. Ive been working on putting a mercedes window motor in the tailgate so i can hide my liscense plate in the tailgate when im uh...parked....Ill post pics of that when im ready to cut the roll pan.
Blue lights in my headlights are for my alarm and the blue lights in my fog lights are because my buddy had blue lights strung all inside and out. We took that crap out though. Terrible pic.
Here is the bed cut out from the cab...It will house 4 15"s when I get the money.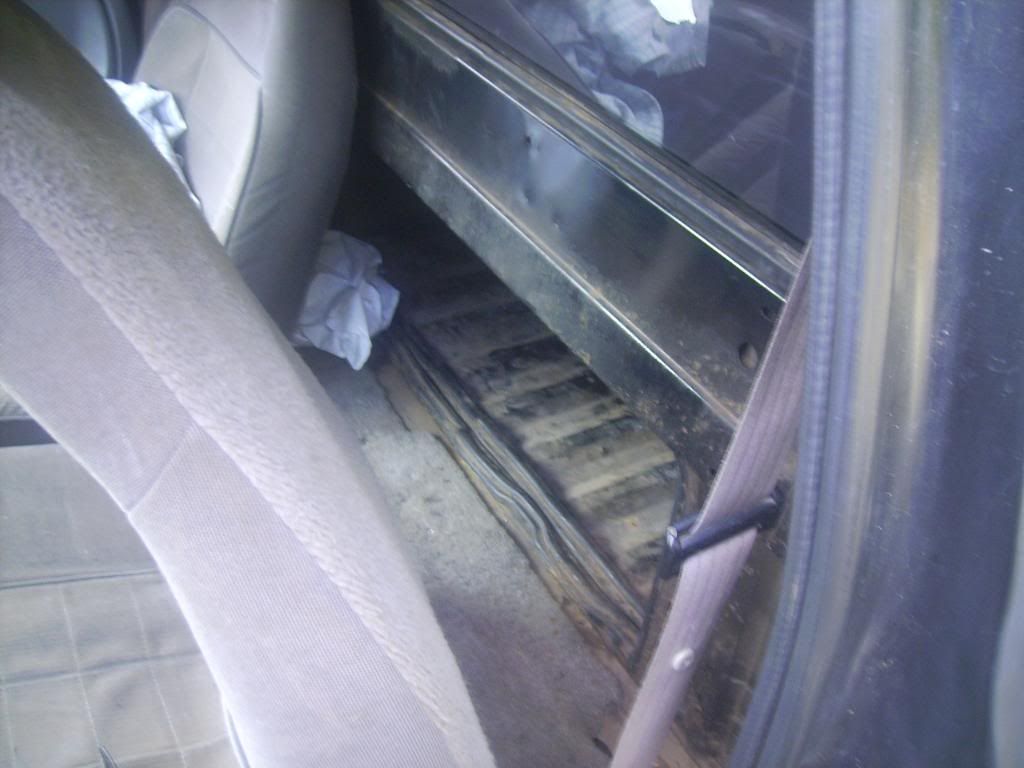 Here is the bed cut out from the bed...The gas tank neck is on the left side near the cab...My buddy relocated it when he shaved the cap, doors, antenea and tailgate, but didnt hook it up right so when you pumped gas too fast it would spill...and it was flimsy.
Passenger side and wheels...Bigger tires on the back because with the leaf springs flipped and the box that was welded in the back with the spare, I was afraid I would scrape on these mountains they call speedbumps where I live. That red thing between my headlight and bumper is my Air intake.
Driver's side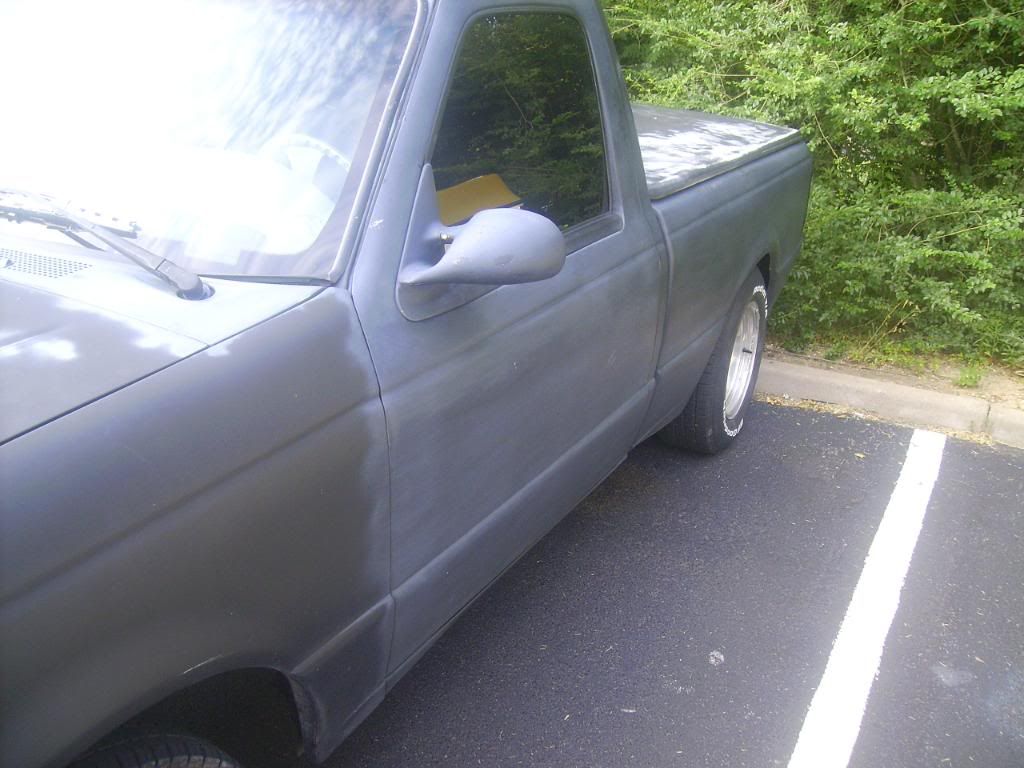 I need to do a lot of stuff to it...What I hope to do soon is sand and reprimer it. Finish the motorized liscense plate and get a grille for it...Then do the sound system proper.