1990 FULLSIZE Ford Bronco (300 inline 6, 5 spd manual) for Ford Ranger 4x4
---
Looking for a Ford Ranger 4x4 in good running shape within the South GA area. I am wanting to trade my 1990 Ford Bronco (300 inline 6, 5 spd manual).
My Bronco only needs one Ujoint and the spring kit for the carden joint for the rear driveshaft. It also needs a front left turn signal lens. I took out the rubber floormat and sprayed in some bedliner (it's coming off though), the rubber floormat was creating moisture under it so that's why I removed it.
I just switch the Auto hubs to Manual.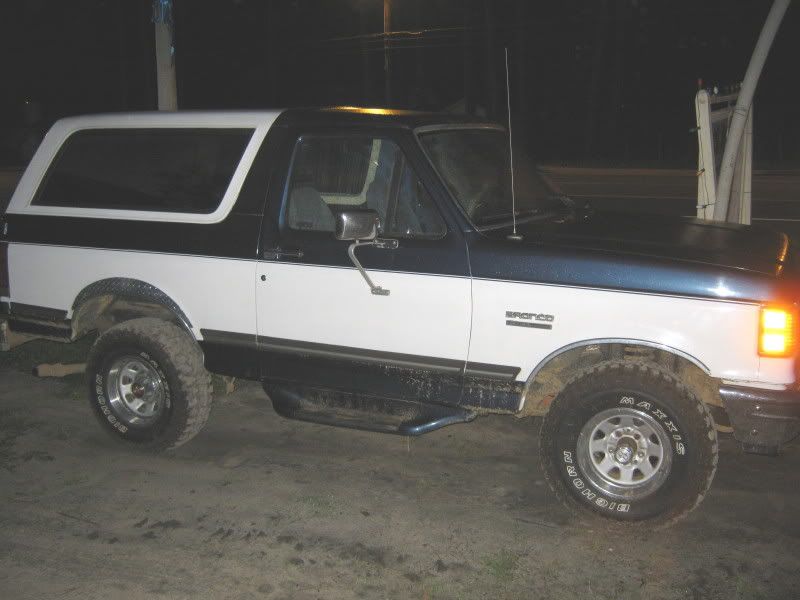 __________________
1979 Ford F150 4X4, 7.5L, C6, 38s Super Swampers TSL

1978 Ford Courier 4x4, 2.3L carbed, 5 spd manual, dry-rotted tires

1985 Ford Ranger 4x4, 2.3L FI, 5 spd manual, 29s Power Kings

1990 Ford Bronco 4x4, 4.9L, 5 spd manual, 31s Maxxis Bighorns