Checking Interest: Stock Wheels, Tires
---
Iam thinking about selling my stock wheels and the tires that are on them. The tires have 4,907 miles on them, they are in Great Condition, and Ride awesome. They are the General Grabber HTS size P25570R16.
Great for a daily driver and someone looking for good deal on Good Tires. The wheels are in pretty good condition.
I would like to keep them together, and the closer the better, could meet up if close enough
Im thinking $550 for wheels, tires, lug nuts, and center caps.
No good shots of em..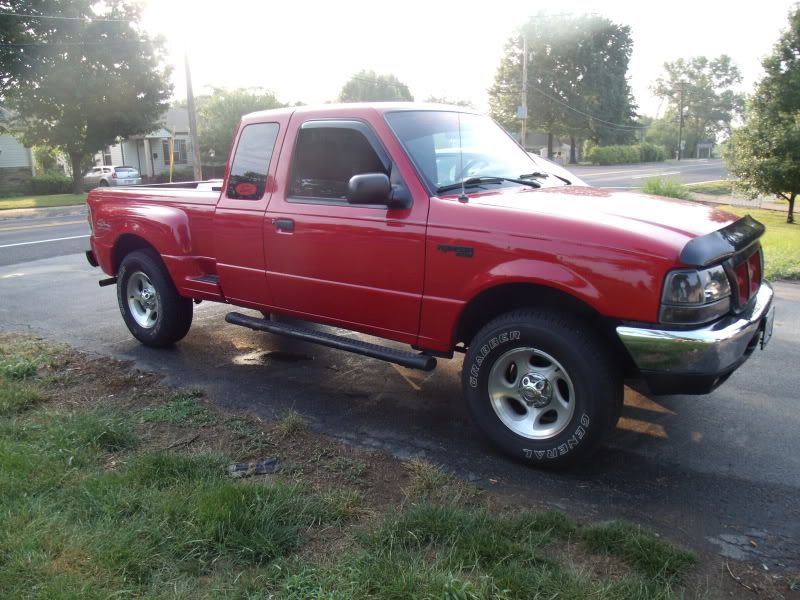 Will get better pix, of them off truck later.
__________________
2000 Ford Ranger XLT 4x4 Offroad Supercab (ZOMBIE SLAYER)4.0L, Four Door, Flareside,
Mods- 3" BL, 15x8 Black Rock D-Windows (Aluminum) 32x11.50 Falken Wildpeak AT3W, Kenwood Stereo, Custom Painted Grille, Black Aftermarket Headlights, Custom Ford Ovals by (buggman), '08 Seats, Herculined Rear Bumper, Mustang Dome Light... More to come..