Well, today I decided that I was gonna play around with modding some plain ol ranger XL emblems
Materials that I used
-Dremel Multi-Max
-Cordless Dremel 7300 (POS)
-DupiColor Trim Paint
-Some wax (was gonna clean the emblem that I didnt paint up some, but that turned out to be a fail, I will get to that later)
Process
Hooked up the sanding attachment to the dremel multimax, and got to sanding (by the way, the multimax was given to me, and I have to say, its a handy tool!!! cant wait to get my 4000 later this week!
)
Comparison shot of the emblems before I sanded one. may not look like it, but the bottom one has the chrome on it still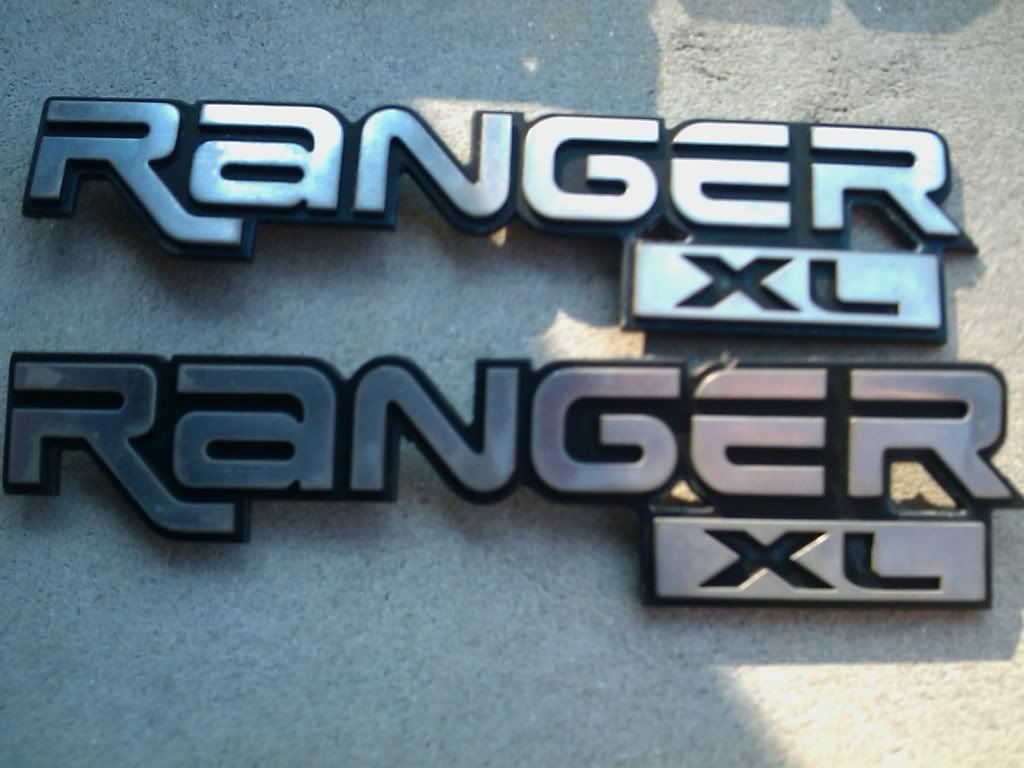 Sanding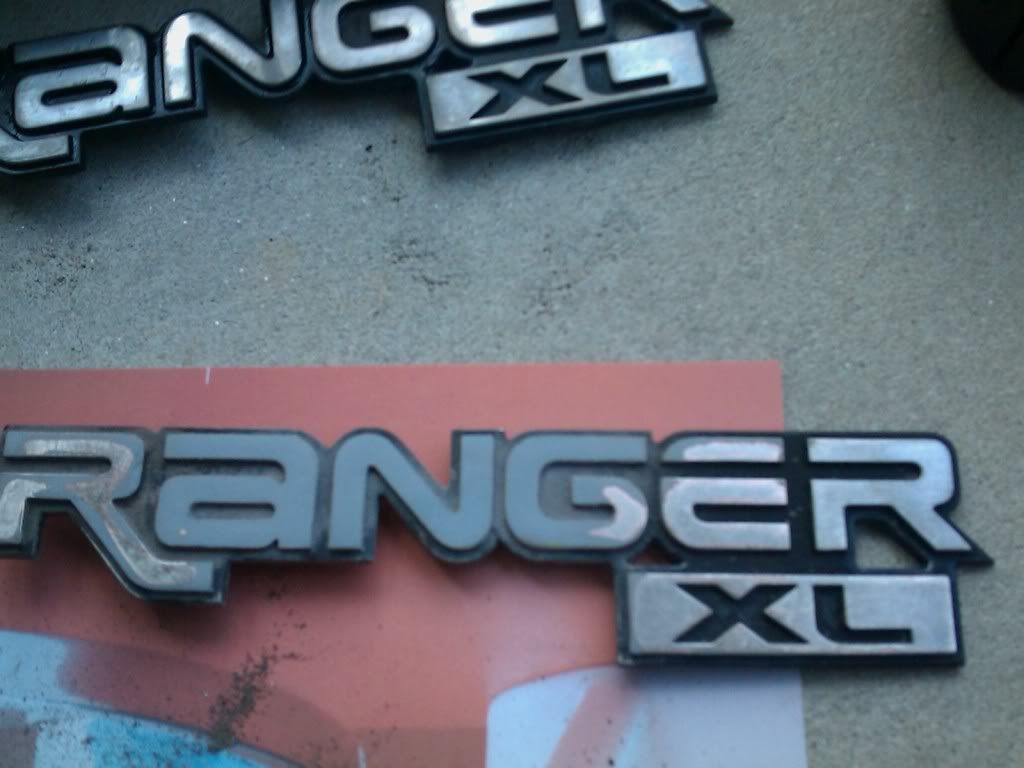 Uh-Oh!!! Broke an alingment pin! oh well. this emblem is gonna go on the interior of the truck, or on my "ranger wall"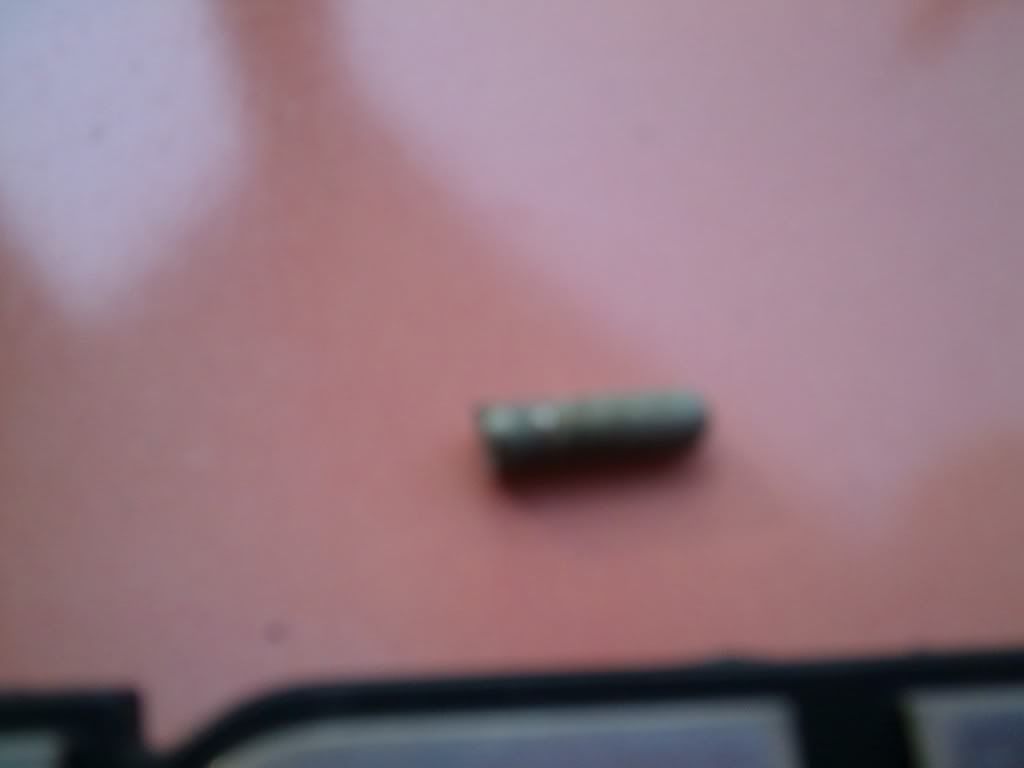 Done Sanding!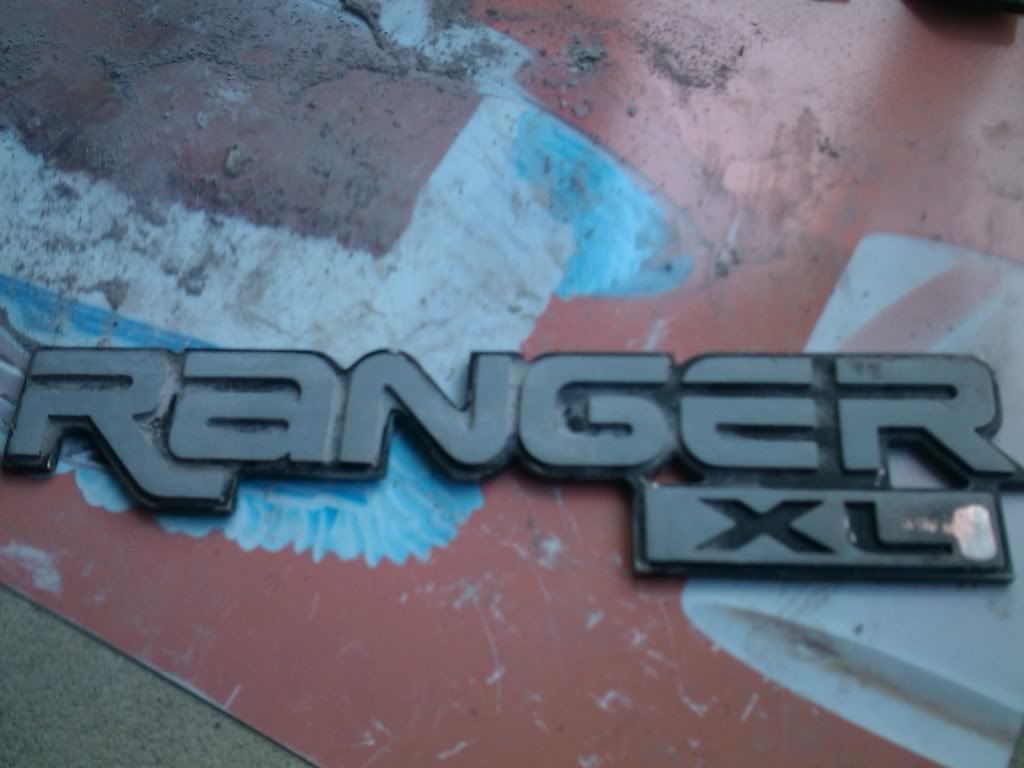 Next step. Use this attachment to chop off the XL part of the emblem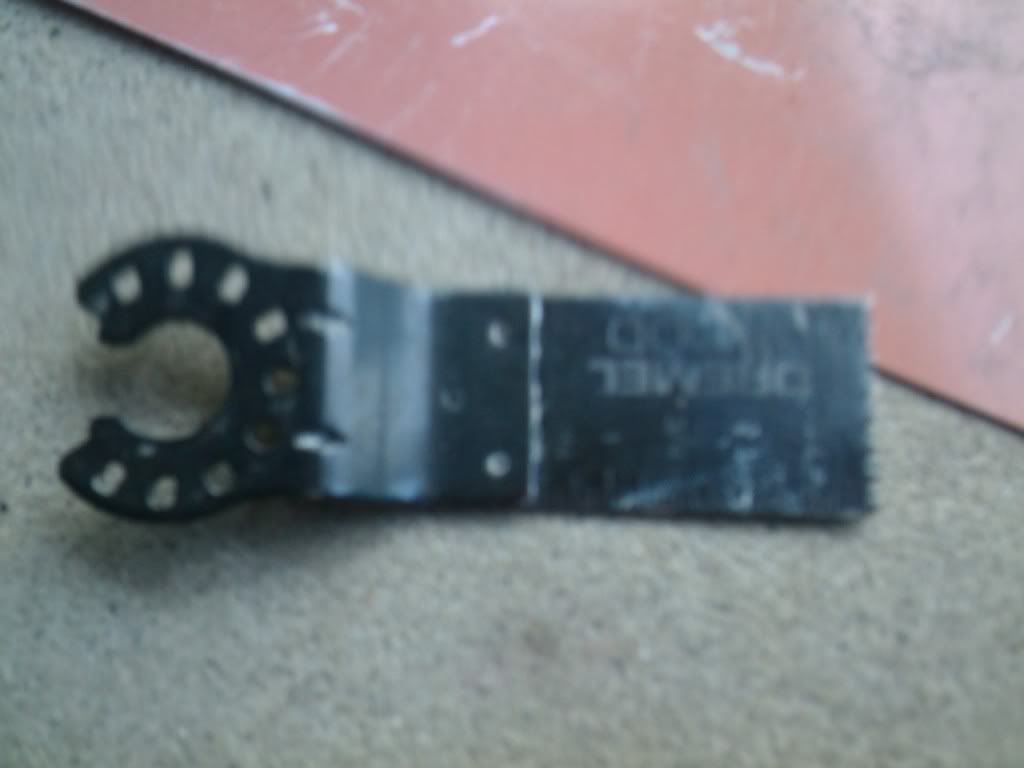 Cutting the XL part off was a little nerve racking, because I had never used that attachment before, and didnt know how it would handle. I was afraid that the dremel would get away from me, and I would cut myself. Thankfully, I didnt!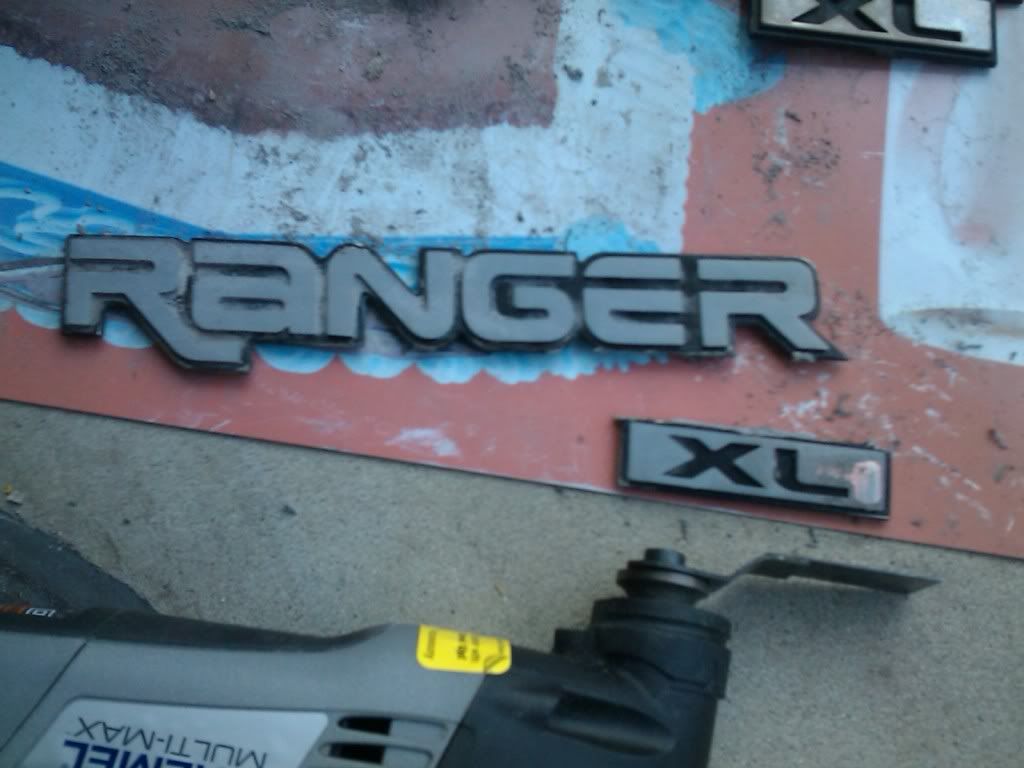 Look ma!! No XL
Next step, sand and smooth the rough edges from the cut.
I don't have a good pic of this step. Sorry guys.
Next step, try to remove some of the 16 year old 3M tape from the factory. Done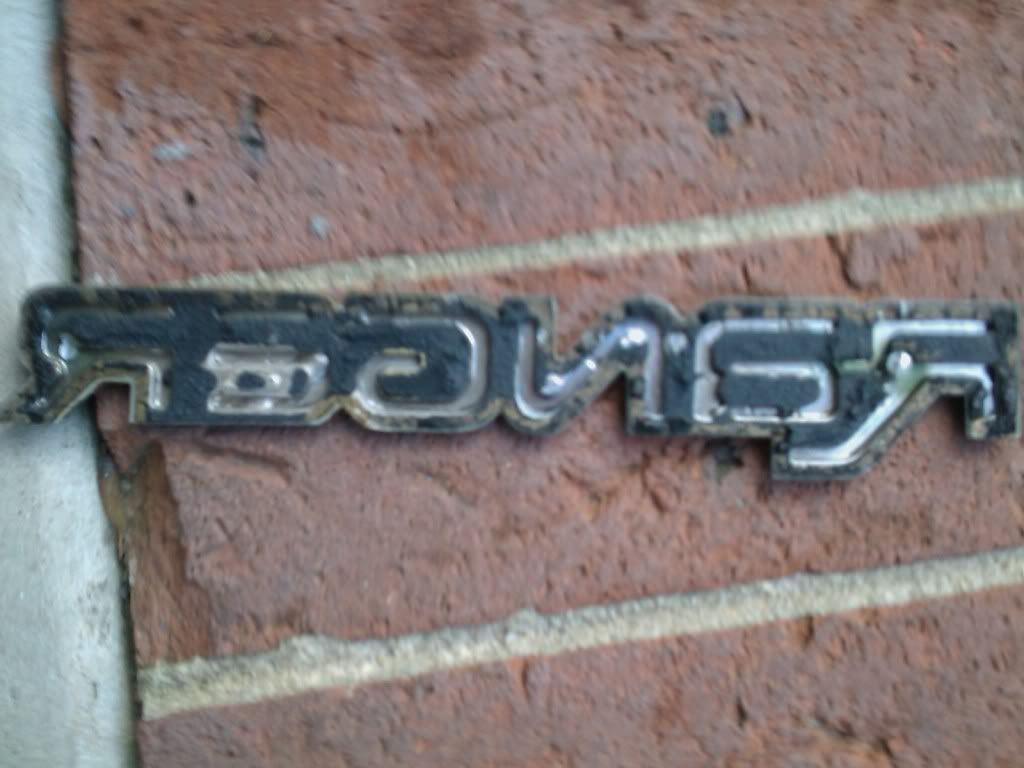 Finally comes the paint. Applied a few coats.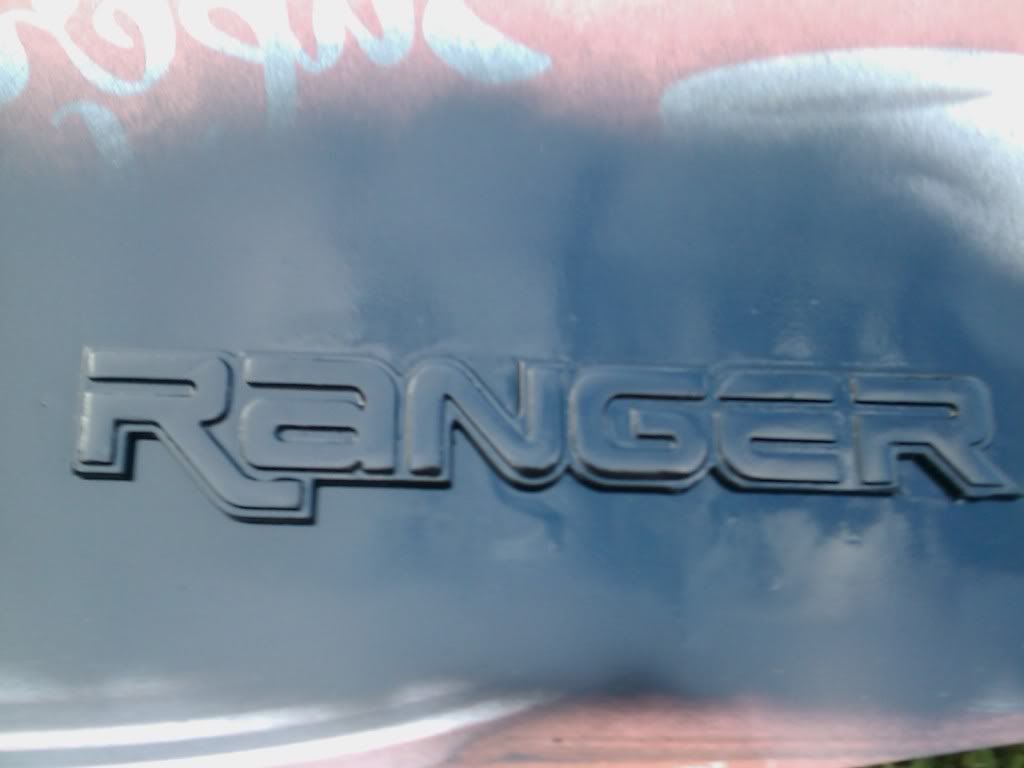 The FINISHED PRODUCT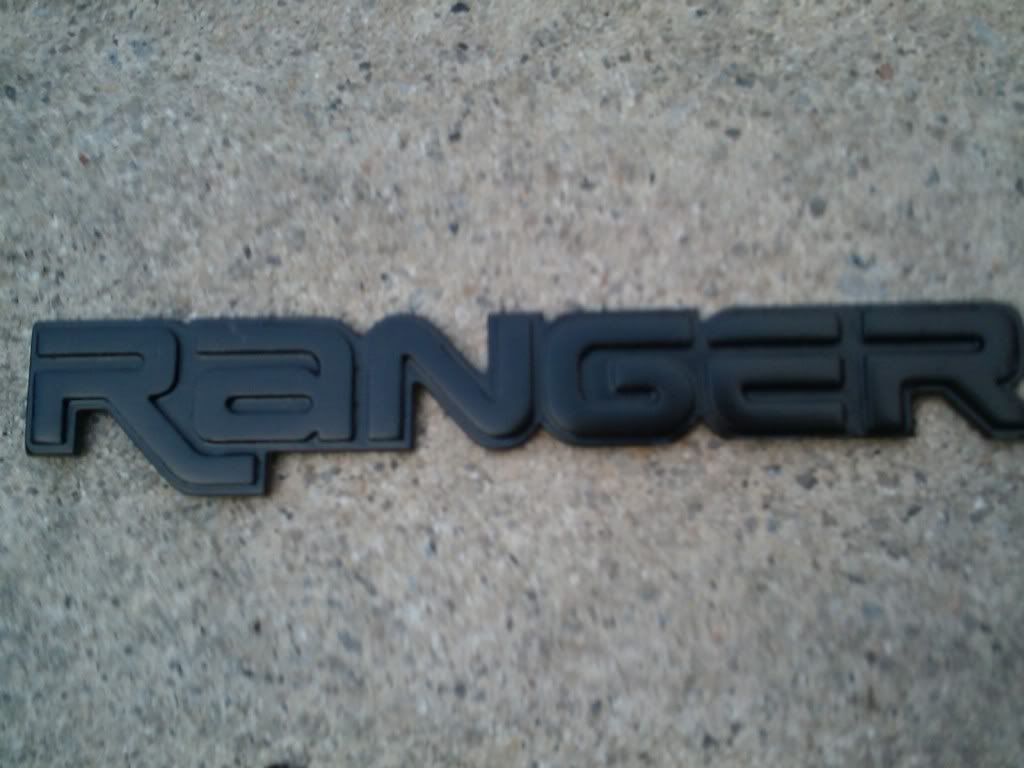 (bet you cant tell it used to say XL on it
)
this emblem is going on the interior of the ranger. whatever emblems go on the outside will get the proper primer and clearcoat treatment!!
Oh, and my fail polish job......
Was gonna use some wax & the dremel 7300 with a polishing bit to try and clean up this on the emblem that DIDNT get a blackout treatment today
It didnt work
oh well
If your wondering, that emblem will be getting the same treatment, only with CAMO paint. Stay tuned for that one, guys!
If you are interested in a set of CUSTOM emblems like these, PLEASE dont hesitate to PM me!