Finally brought it home. Internals are rusted solid. Have a new 302 I am building up to put in for now.
On the ride back: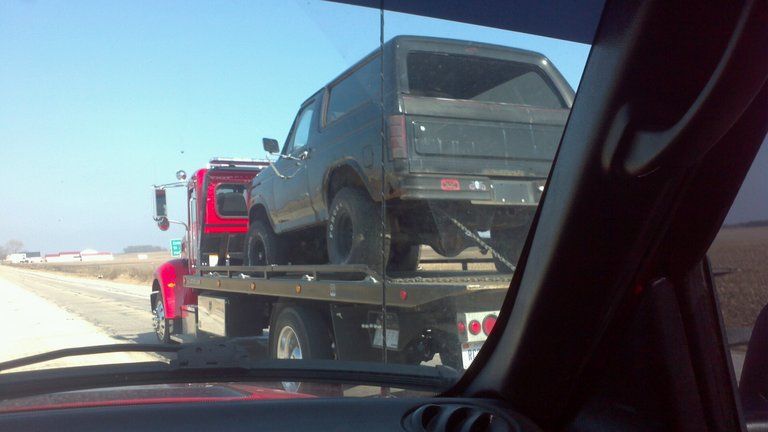 As she sits: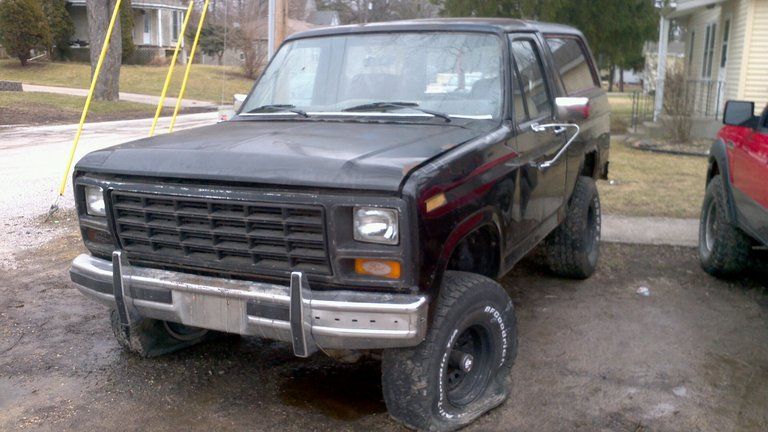 My findings: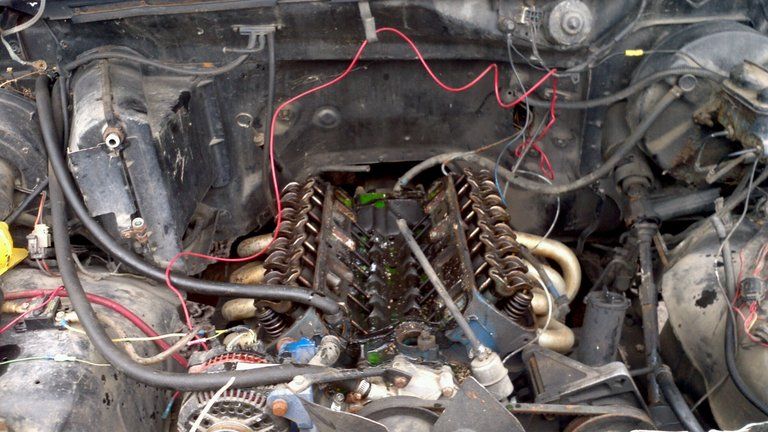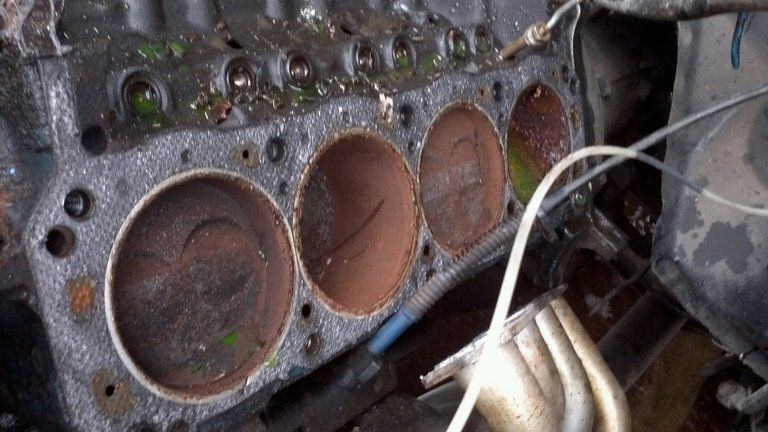 "New" short block: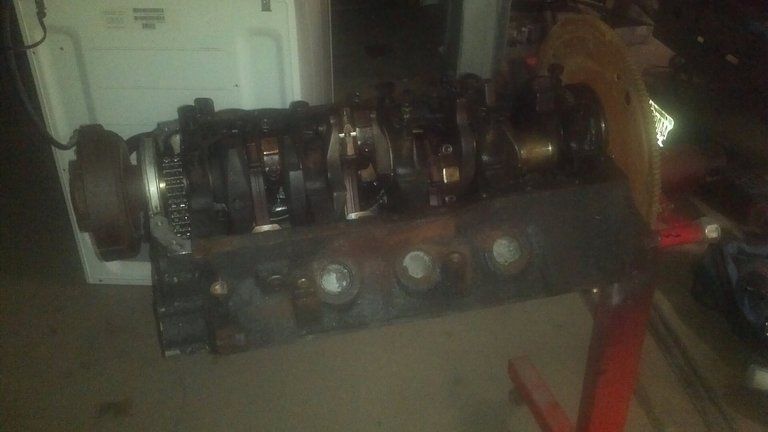 New parts (gaskets, seals, bearings, headlights, wipers, carb, misc bolts and such):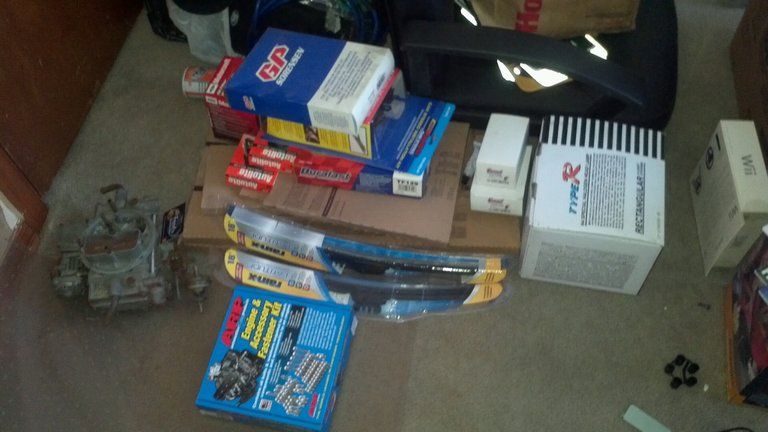 Slowly she'll get built up. Right now the 302 is going to be stock with E7 heads, aluminum intake and headers. I need to finish pulling the other head, douse it in penetrant, and see if it will rotate so I can unbolt the torque converter. If I can't, I may have to pull the converter with the engine..
__________________
2006 Ford Ranger FX4 Level II
torsion bar crank, 32x11.50R15's, DSG Alcoa's, S10 Blazer short OHC, black interior, Sonar projector headlights, taillight mod, Nightshades, hood/grille blackout, glasspack and resonator tip side exhaust, Xtang Blackmagic tonneau cover, THE original STX swap.
1986 Ford Bronco XLT
2013 Ford Focus SE