Im almost 16, 5 days to be exact. Wasnt happy with the stripes and trim.
Mostly because the previous owner WAXED the trim...and the stripes.
Working in a body shop part time in my summer, i know that wont fly and is a pain to get off, so i choose to re-paint, and get creative on my friday evening. Heres the before picture...
Now, i took a few hours and took the stripes off with some acry solve from work, and went to town. I wanted to have a different color of stripes so i went to the local O'Rilleys and picked some up, i went with a double stripe of metalic grey, and a single stripe of black to go in the middle. I had done it a few times at work of junker cars/trucks so i tested my luck. After picture...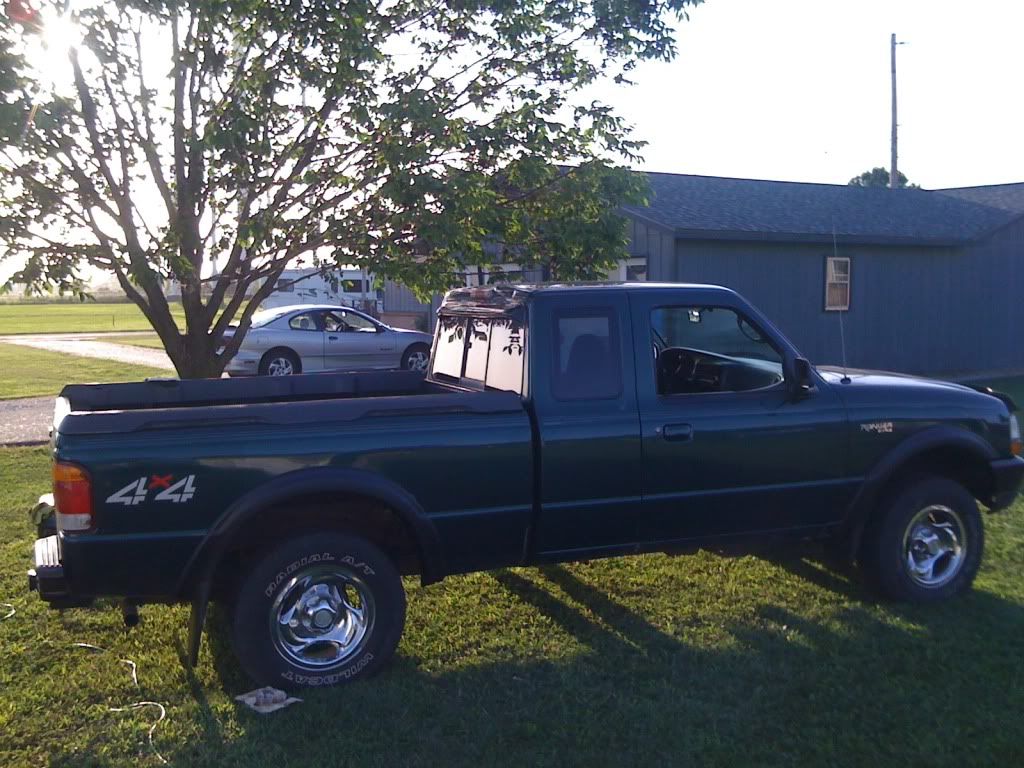 I also put a chevy 4x4 sticker on instead of ford, i didnt think the black/grey would match with the white. Its also kind of unique. You cant really tell but the trip was painted flat black, along with the bed toppers. The stripes are almost un noticeable from a distance but up close they look pretty sharp. In the long run, successful day?? For my age yes.
Tell me your view of it, or if i should make some changes.