Well where to start, picked this truck up because it looked like it had some potential..... little did i know that the previous owner was a junkyard local armed with an arc welder and pile of worthless scrap.
1992 Ford Ranger 3.0 v6 standard
started by pulling the bed and cageing it for deavers, i have since switched my plans to go full susspension with a 4 link, i plan on building off the existing cage for an interior rollcage/engine cage which will tie into the front skidplate.
Also, recently cut off the junkyard coilbuckets and *JIG-Rigged* coils and beams, plan on reinforcing the existing beams and re-using paired with some 14' coils.
have alot more planned for this beast but as luck would have it i shattered my tib/fib and have been crutchin' it for the past two months, hard to tow cars when you cant walk ha so no work no x-tra cash, hope to get back to work soon and get back to wrenchin'
if there are any other runner builds in my area feel free to message and shoot the shit maybe get on a dezert run soon!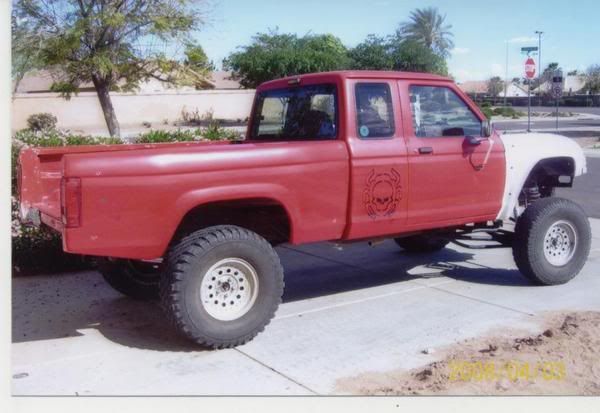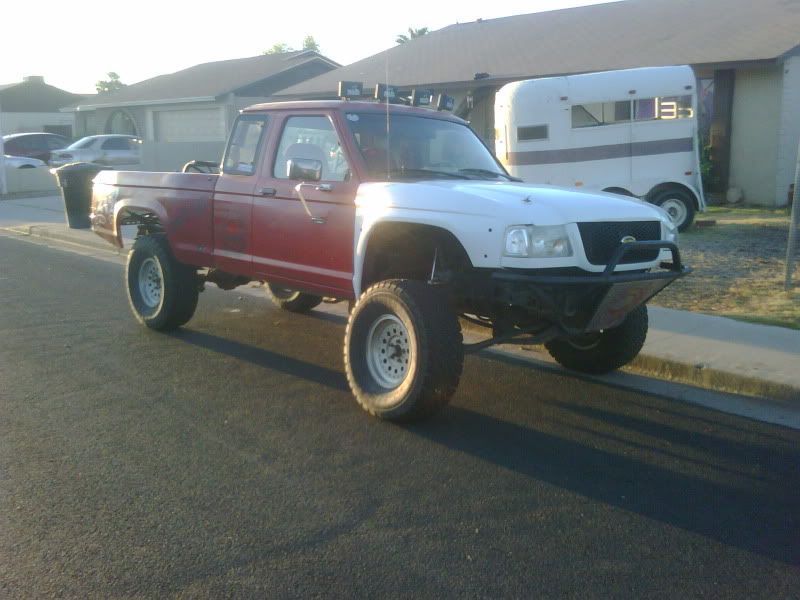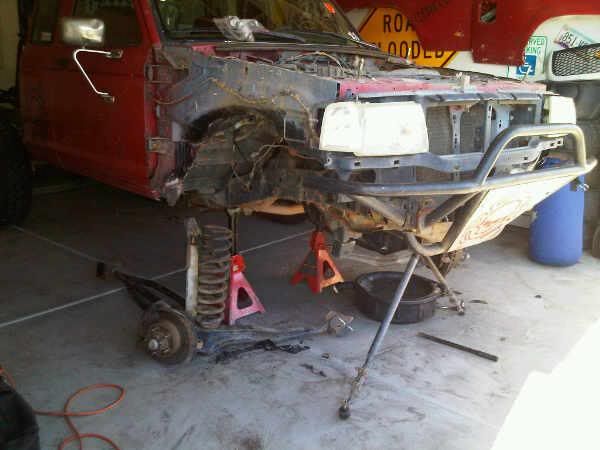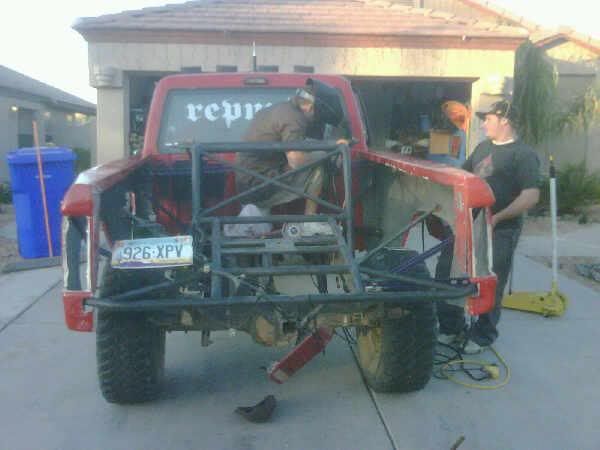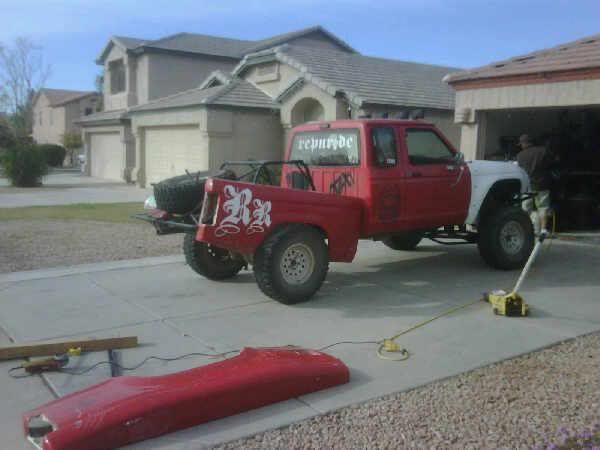 the hold-up