Been a VERY long time since I've posted in here and on FRF. 558 days to be exact. Well, I haven't done much to the Ranger as its my daily driver and the km's are only going up. Right now she sits at 246 XXX and counting...
Finally got bored with the ranger, I scored some 2008 black leather buckets for her which I swapped in awhile back. Here's what they turned out like: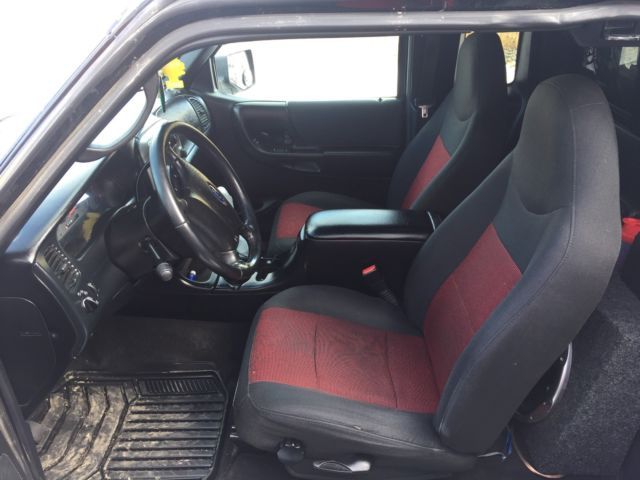 Also bought a new toy 2 weeks ago. Wanted something faster and easier on gas. I went with a 2004 Kawasaki Ninja 500R with only 8000 km on it. Owned by a 74 year old man and it was in storage for the last 3 years. I couldn't pass it up. Loaded her up in my truck and ripped her home.
I was very surprised that it fit inside my truck bed with the tailgate closed.