Im basically an amateur. Im trying to pick up bass now, and the guitar i have, well, was boring looking.
So i repainted it. Still working on it. I used those cans of Touch up paint from pepboys and a neat clear coat, looks awesome.
Only beginning pics for now. Waiting for the final coat dry more.
Sorry shity cell pics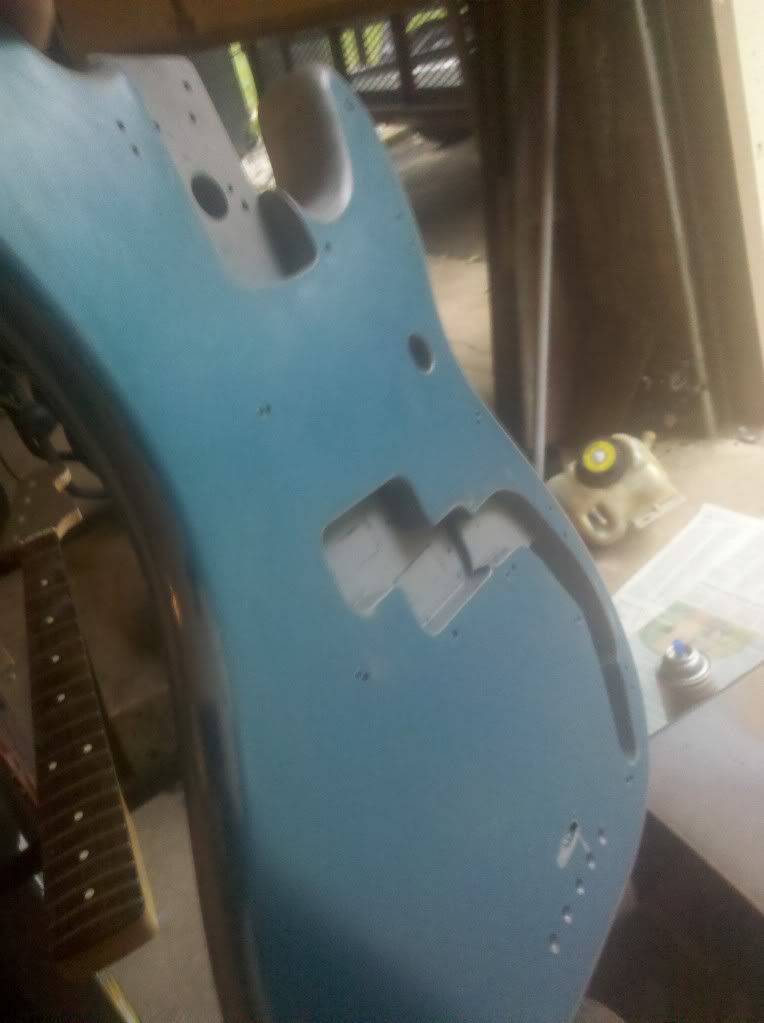 __________________
2001 Mazda B-3000 CabPlus "FX2 Off Road"| 3.0 | 5 SPD | 3 In Spindle Lift | Belltech Shackles | UltraGauge |Alpine Head / 10" Kicker Setup | Air Box Mod | Add-A-Leaf| Thrush Welded B4 Rear Wheel | Kobalt Box | Cobra 19 DX IV | Custom PA Speaker | Front/Rear Tow Receiver | 2X Aux Lights | Hideaway Strobes | Back Rack Safety Rack | Amber LED Strobes | Blue LED Strobes | 265/75/R16 General Grabber AT2's
RIP Jason