1) Ricky Williams signed Super Bowl Ball - $45
written - Ricky Williams autograph, #34, "Go Fins"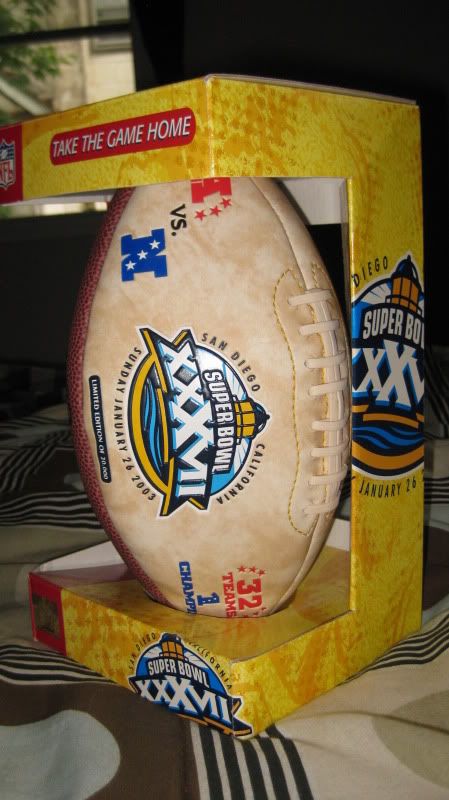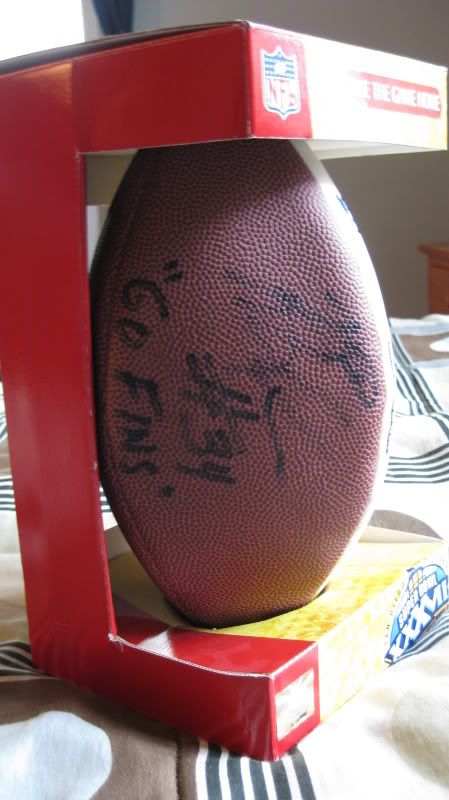 2)Dale Earnhardt Jr 2003 #8 Budweiser Chevy
Raced Version (3rd Talladega Win)
1 of 1680
I have 2, $30 for one or $55 for both.
Both are in perfect condition, always kept in boxes.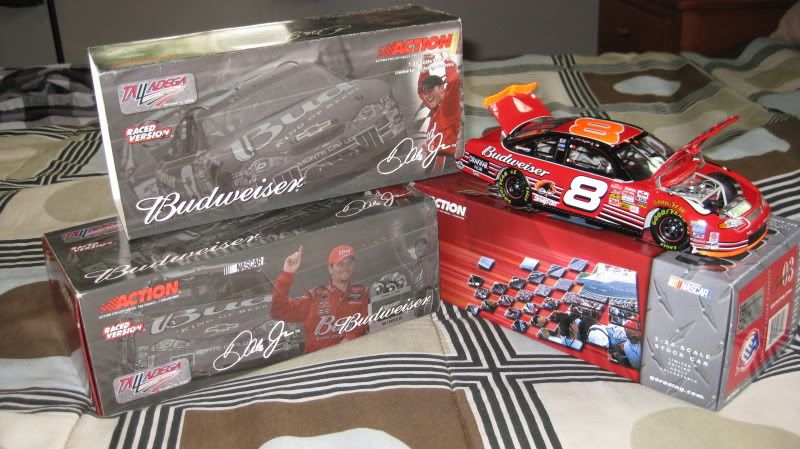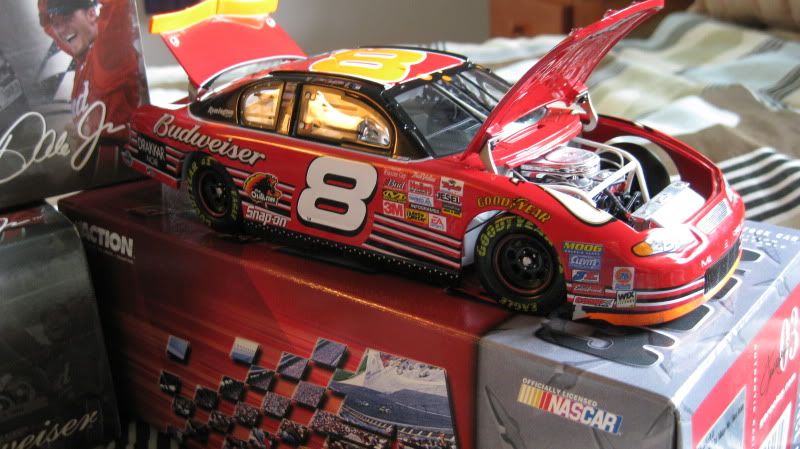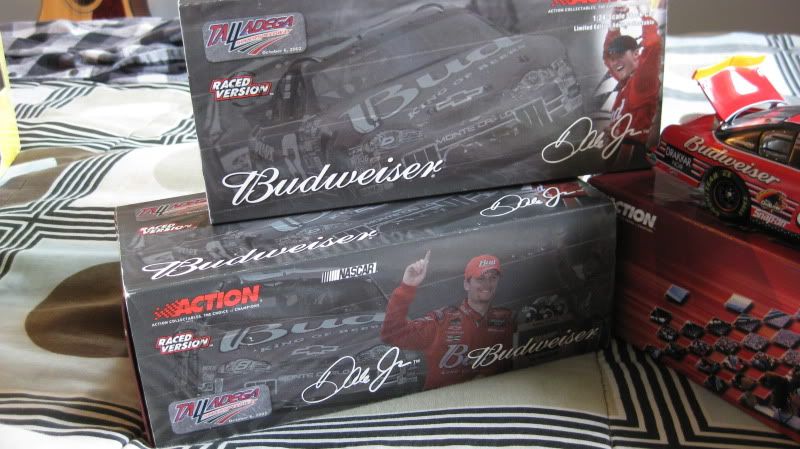 3)1966 Chevy Nova Pro Stock Die-Cast - $25
1/18 scale
1 of 5000
No scratches, perfect condition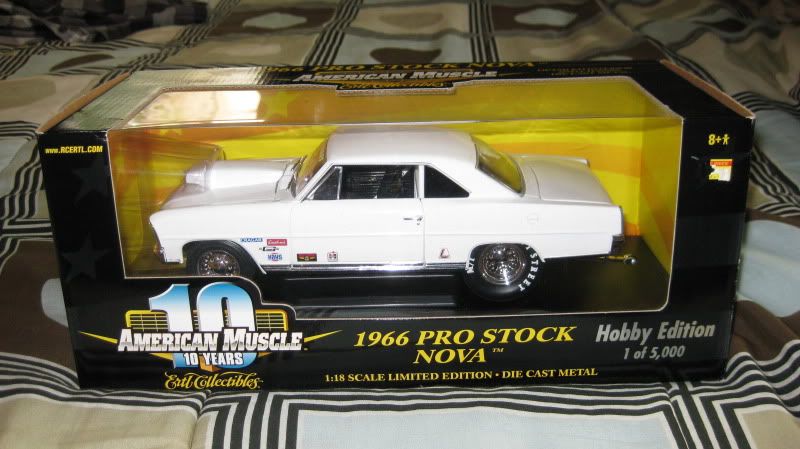 4)Collection of well over 1200 cards including baseball, basketball, football, hockey, etc... - $50
Also included is a plaque of Colorado Avalanche's Joe Sakic.
Great way to get your kids into trading cards or seek out the treasure-able ones.