---
HI!... Went out to the local junk yard today and picked up a dome light from a TAURUS. The one for the Mustang is the same. As you know the Ranger has a single dome light with no map lights at all and it doesn't get too bright.
This one has 3 lights in it. One in the center that works as a dome light, and the other two are map lights controlled by switches. Mine came a very light gray. My Ranger's interior is medium gray. So I dismantled it and then sandblasted it on low PSI. Then I painted it to match my interior. I'll be installing it tomorrow. I'll post up some more pics.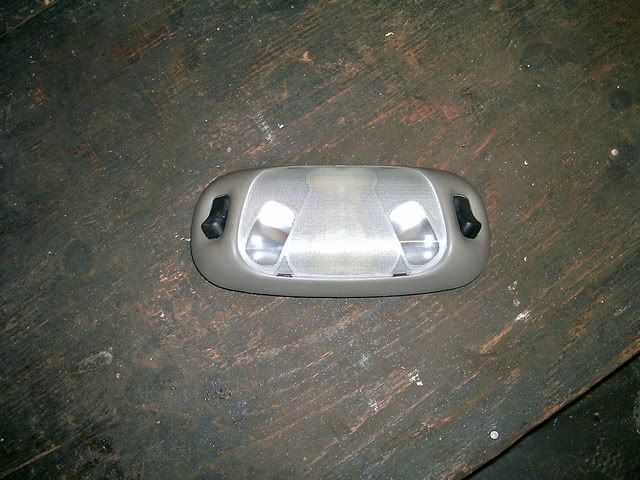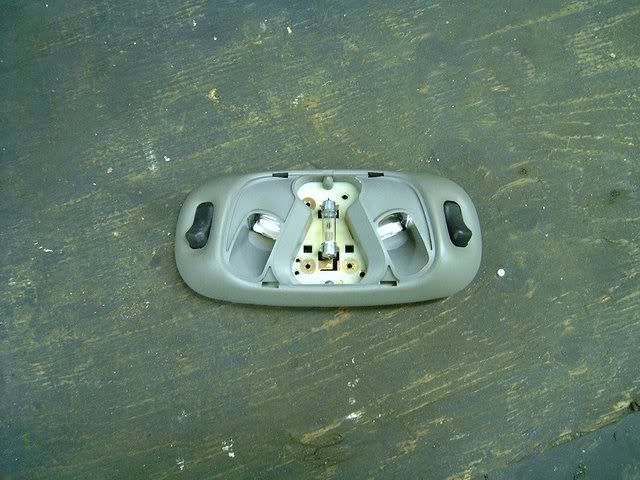 HI!... Here's the how to :
http://www.fordrangerforum.com/how-t...light-mod.html
HI!... Well I got the DOME light all wired up today. Works perfect!
__________________
"2007" RANGER SPORT.
DERALE 16" ELECTRIC FAN, ASP CRANK PULLEY, CUSTOM CAI, 4.10 gears, TP tune. 1/4 = 14.42E.T at 93.18MPH 2.0 60FT. ALL N/A. 13.83E.T at 96.35MPH 1.91 60FT. on 40H.P dry shot.
"1999" F-150 SPORT.
BUILT 5.4, (8.4:1 compression) ALL N/A 354RWH.P/392RWTQ 1.8 60FT. 13.60E.T (on 7 cylinders)
"1983" PRO STREET RANGER.
408 STROKER, (700H.P) ALL N/A tubbed, caged.

JUST SAY NO TO CLUTCH FANS!