anything 1998+ will fit I believe. Id try and find some 06+ seats if I were you. any bed 1993+ will fit, HOWEVER, they have to have the same number of bed bolts. Mine has 6, but some came with more on the newer ones. The motor, you will need to find another 4.0 OHV engine in the 98-2000 ranger. after 2000, the 4.0 changed (im assuming you have a 4.0) to a 4.0 SOHC. As for the bumper, you can fit a 98+ bumper on there. You will find alot of ranger parts will work all the way back to 93, but others wont.
here is a 98 ranger with both a 04-05 bumper, 01-03 powerdome hood, 01-03 fender flares, 01-04 Level II tow hooks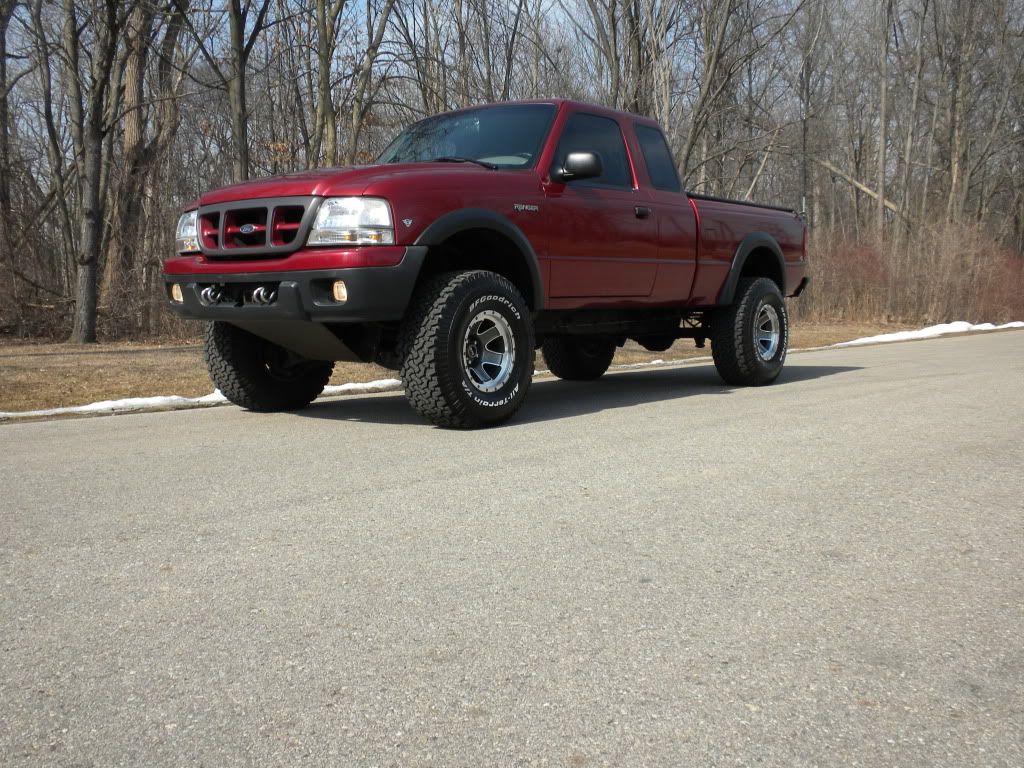 __________________
2006 Toyota 4Runner Sport 4x4
Clarion CX501 Double Din | 265/70/17 BFG A/T | Remote Start | Tinted Windows | TRD Exhaust | TRD CAI |4.0 V6 |Tow Package | Titanium Metallic
SOLD: 2006 Ranger XLT Supercab 4x4 | The "Original Mr. Clean"
Yes I drive a Toyota 4Runner now, Yes this is a Ranger forum, get over it, the Ranger couldn't fit my child, but I do miss it.