Cup Holder Attachment for 2006 Ranger (Requested)
---
This was requested by "terryduanemiller" in my "Seat Covers" thread. I thought I would post it here in a new thread in case anyone else wanted the same information.
Quote:
Originally Posted by
terryduanemiller
it looked like it attached to the seat, I want one, '99 do suck for bottles. and 2 cup holders just isnt enough, I also have a late model mustang ashtray that fits perfect in the cup holder for change n junk..
can we see a pic of how it attaches both seat and cup tray?
Ok, here it is....
These are the studs that hold the cup holder to the seat. The studs are installed into the seat by OEM.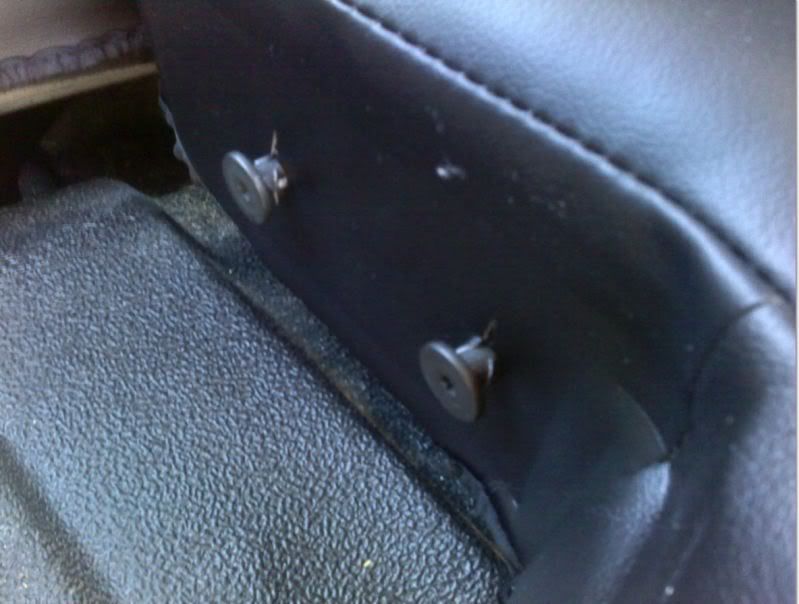 This is the back of the OEM cup holder after I removed it.
And..this of course is what it looks like on the seat.
__________________
*2006 Ford Ranger Sport 3.0L V6 Reg Cab RWD*
-31x10.50 BF Goodrich A/T KO's
-Clear Corners
-Trail Fx Bed Rails
-Rhino Liner w/topcoat
-6x8 Pioneer Speakers w/Sony Head Unit
-Black Leatherette ExactSeatCovers
-Chrome Handles & Impostor Chrome Grille
-Side and Rear Window Tint
-AVS Bug Shield and Visors
-Dynamat in doors & rear cab