For sale: Sony Xplod Headunit Model # MEX-1GP...I took this one out of my truck when i bought it and put the one i already had in. Im pretty sure it still works. if you come to pick it up you can test.
Asking $40 ....I live in MD pick up would be best. Can ship but cost on you! It should be able to fit in the US Mail flat rate boxes...
Here are some pics from my phone (thats why they are crappy):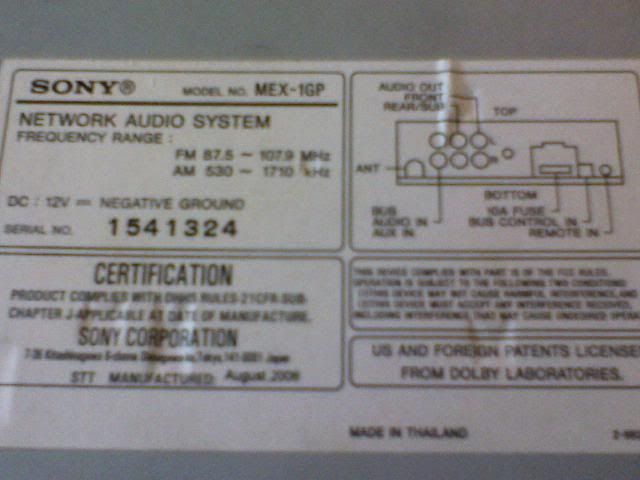 If interested PM me...