Written by: Sandman

Discussion Thread: How To: recover your headliner
First you need to remove your existing headliner from your truck
Then you need to lay it out on a clean surface with the fabric side up
Make sure you have room all around your headliner to be able to move around it in every direction. This will be a must to make sure that you can smooth all edges before the adhesive dries.
Next you need to take a lint roller or depending on how much time you have wash down the headliner to remove as much debis as possible to make sure you have the best surface possible for the fabric to stick to.
then you need to lay the fabric on the headliner to test fit the material and get ready to trim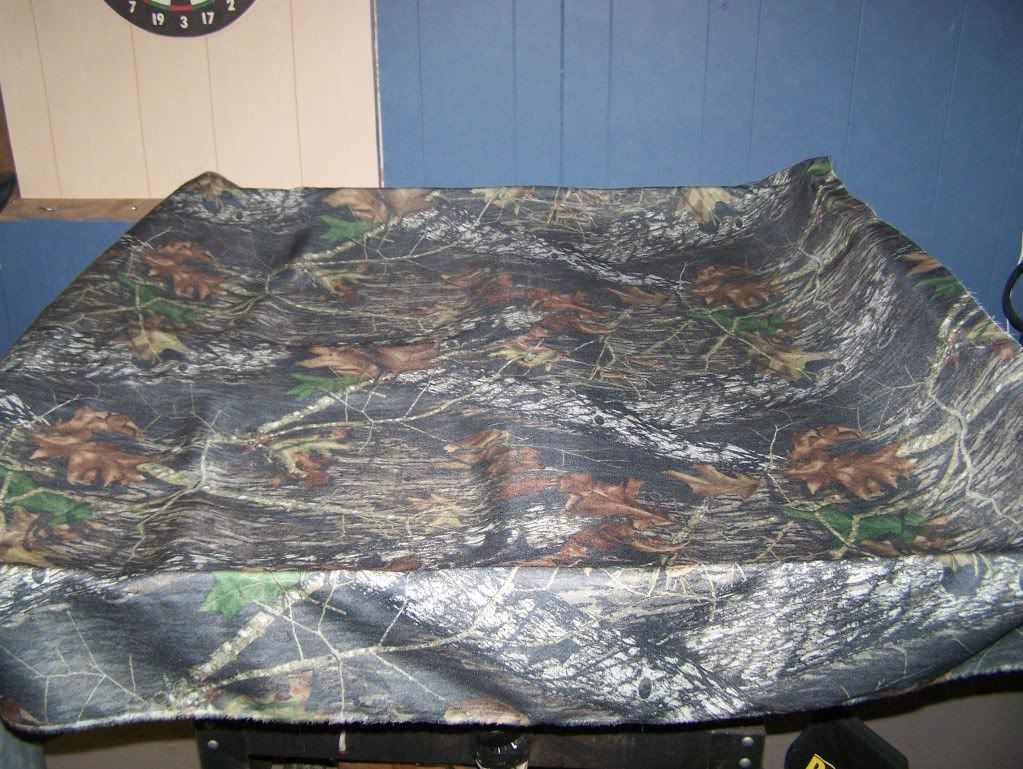 Just lay it out and postion it the way you want it to look(this only matters if you have a fabric with a pattern). Then trim around the edges and leave about an inch or a little more than a inch to have to tuck on the other side.
Then what I did was I pulled back about half of the material and sprayed one side first and smoothed out the fabric so I didnt have to try to get the whole thing done so fast.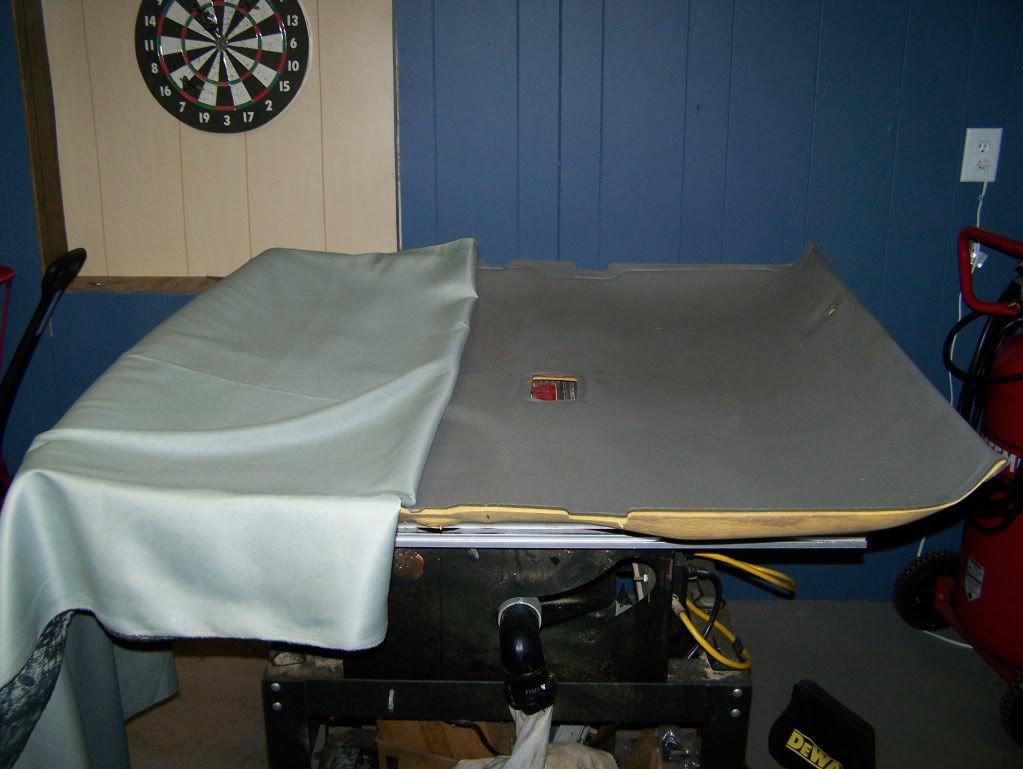 Spray the fabric with a your choice of adhesive (I used Krylon general spray adhesive from hobby lobby). Spray a generous amount of adhesive on the fabric and then smooth the fabric onto the headliner (it may take a couple of trys to get the corners and curves done but take your time and keep trying).
After you get the visual side done take the extra and wrap it around to the backside of the headliner and generously spray it and attach it to the backside of the headliner. Then you need to cut the hole for the dome light visors and in my case the OHC. Attach the excess that is cut off by cutting an X in the hole and wrapping it around just like the edges.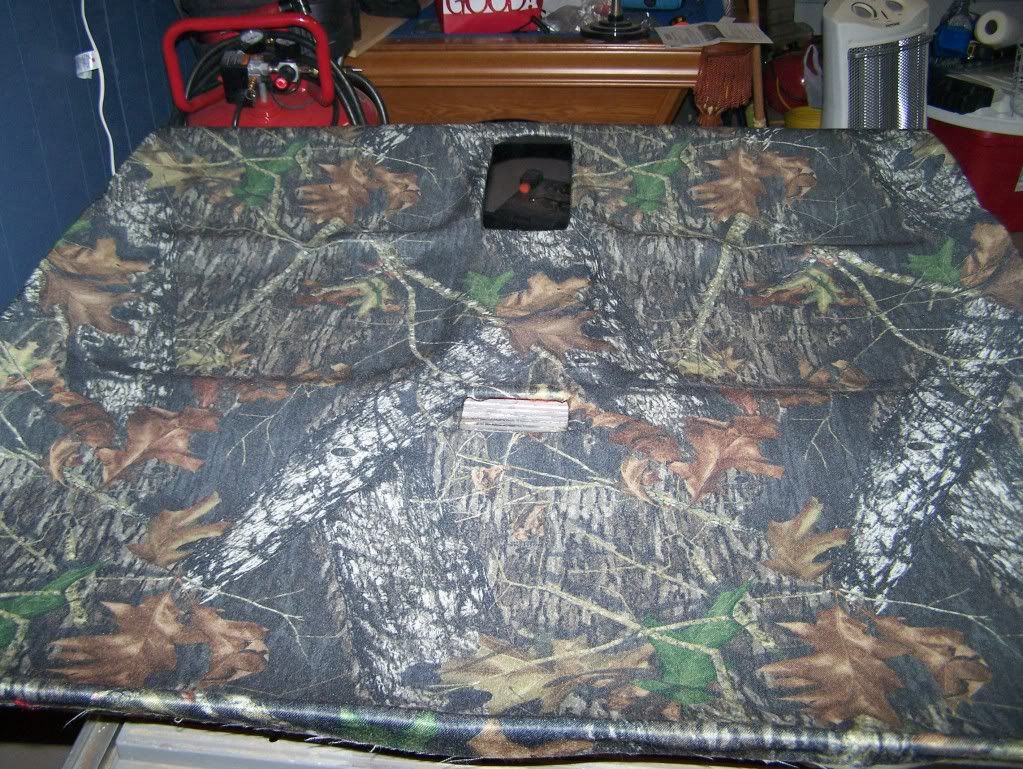 I will reccomend letting the adhesive set for at least 24 hours before reinstalling in your truck unless it is summertime to allow that adhesive to cure(I found this out the hard way on Daniel C's truck)
Then after the headliner has had time to cure Reinstall the headliner in your truck and enjoy!!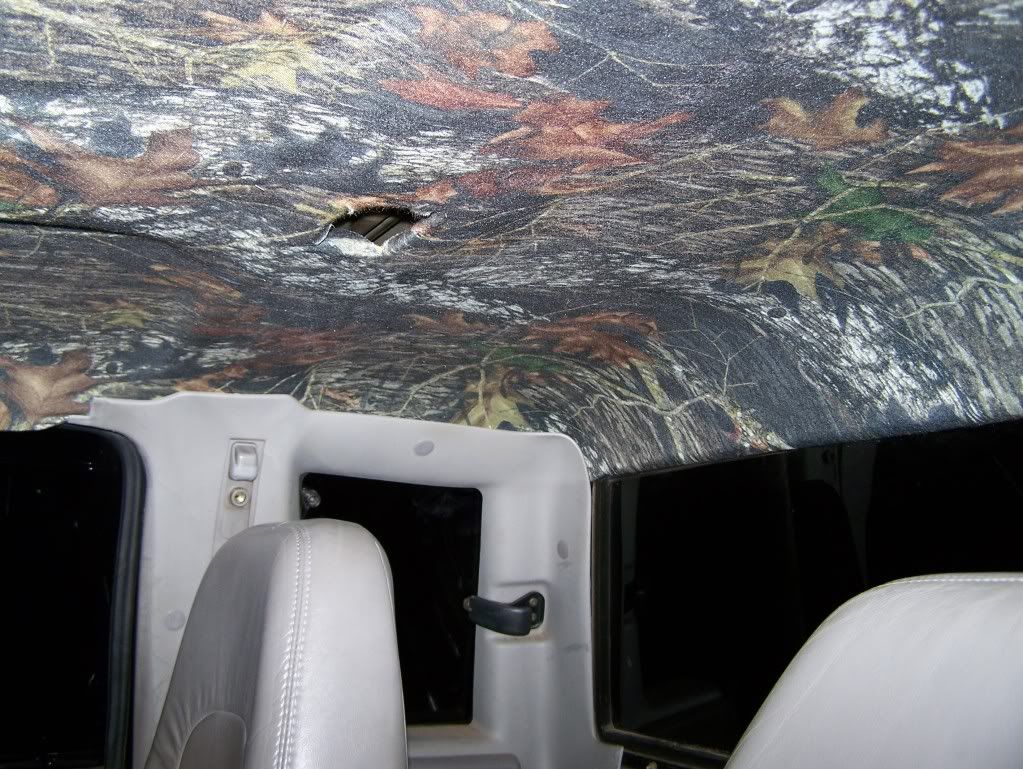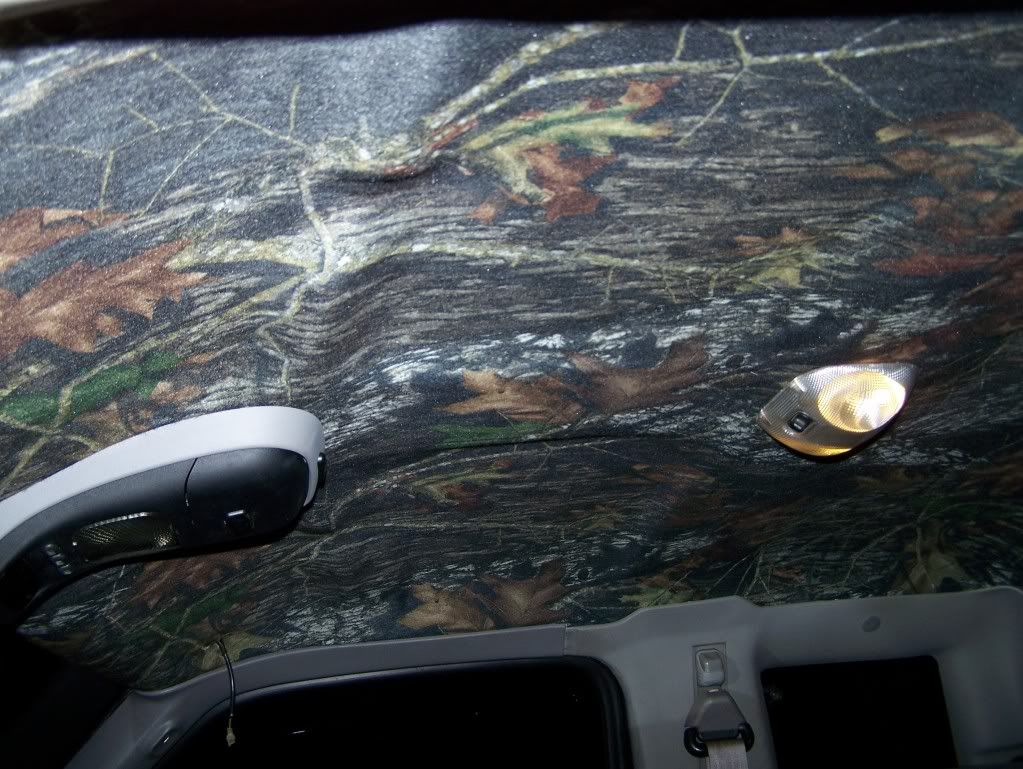 Materials list
Extended cab rangers just headliner 2 Yards of fabric get 3 if you are doing the visors
reg cab need 2 and that will do the headliner and visors
I did not do my own visors because I did not want to make them look bad so I had a guy that has a shop do them for me and he only charged me 25 dollars to do mine