Tired of seeing this??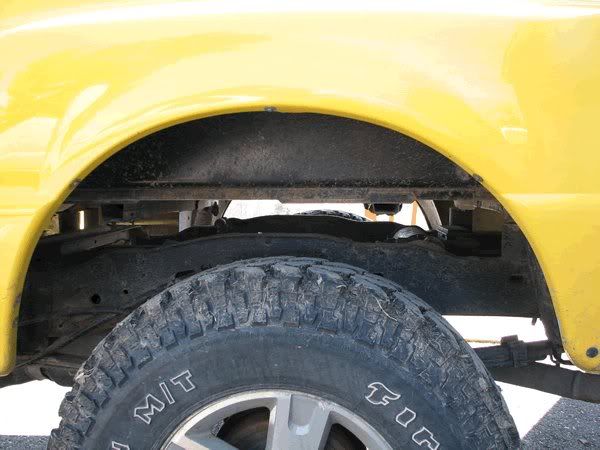 Then this is for you. First go to home depo and pick up some step guard. It should be around $10. Also get some self tapping screws while you their.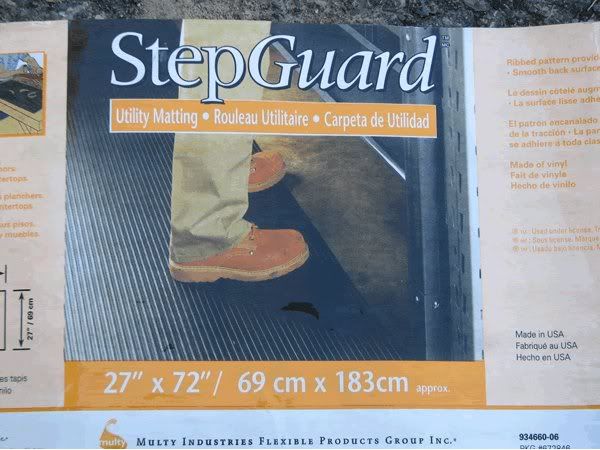 Roll it out and let the sun heat it up a bit. It will make it easier to work with.
Measure from front to rear of the wheel well. Then from the fram to whell well. Add those together and cut the step guard to lenth.
Then measure from top to bottom. And cut the lenth.
Start with the rear of the wheel well. (Pre drill for the self tapping screws) Then pre drill in the plastic for the retainers.
Continue along the top rail to the front of the wheel well and do the same for the front as you did for the rear.
You could be done at this step, but I did one more step to make sure the guards woudn't rub into the tire while driving.
On each side of the fram theirs two holes that you can use zip ties to hold the guard. I like using the zip ties because on the driver side youll run into the gas lines, didnt want to mess up the lines.
You dont have to have the zip ties all the way tight. You just want it to hole it in place and not go towards the tire.
Go to the other side and repeat, now you done and can enjoy no more gap.