Tinting is a not very difficult on trucks. For about $50.00 you can do your entire truck (ext. cab).
PLEASE CHECK YOUR LOCAL LAWS TO MAKE SURE YOU ARE STAYING WITHIN THE LEGAL LAWS OF WINDOW TINT!!!!!
for information in your state's tint law please click here:
http://www.tintcenter.com/laws/
Things you will need:
-2-3 rolls of window tint if you are doing your entire truck. If this is your first time, I would get 3 rolls as mistakes happen.
-window cleaner (amonia free)
-microfiber/lint free towels
-spray bottle with water and a couple drops of baby oil/soap
-plastic squeegee
-razor blade (must be new and sharp)
-measuring tape
-masking or clear tape
-latex gloves
-blow drier/heat gun
-level or something long and straight to cut film with
-CLEAN working area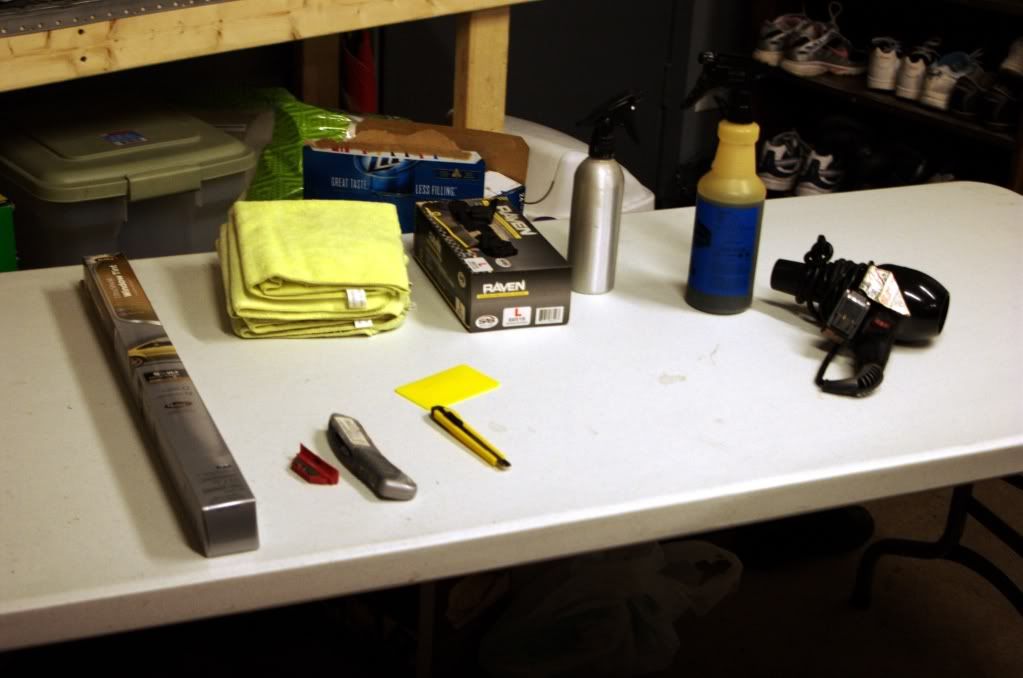 *****Key a good tint is a sharp blade for cutting and a clean work area*****
STEP 1
Put on your latex gloves. You don't want the oils from your finger tips to get on your windows or tint from this point on.
STEP 2
Clean the outside and inside of the window you are tinting about 3 times. Take a fresh razor blade, wet your window (never scrape glass dry) and lightly run over your window inside and out to remove any stuck on debris. Clean your window again.
STEP 3
Measure the outside of your window and cut your film according to your measurements.
STEP 4
Take your masking tape and make 2 small pieces. Place them on the corner of your cut film to help separate the tint from the clear liner. remove a small piece on the corner of the clear liner to see which way you are going to apply the tint. Remember the glue/adhesive side is behind the clear liner. Wet the outside of your window and place the tint over your window with the clear liner side facing you. Squeegee the tint to your window and trim the edges. (you will do a little more trimming on the inside,however this will get you just about where you need to be).
Film applied:
Film trimmed: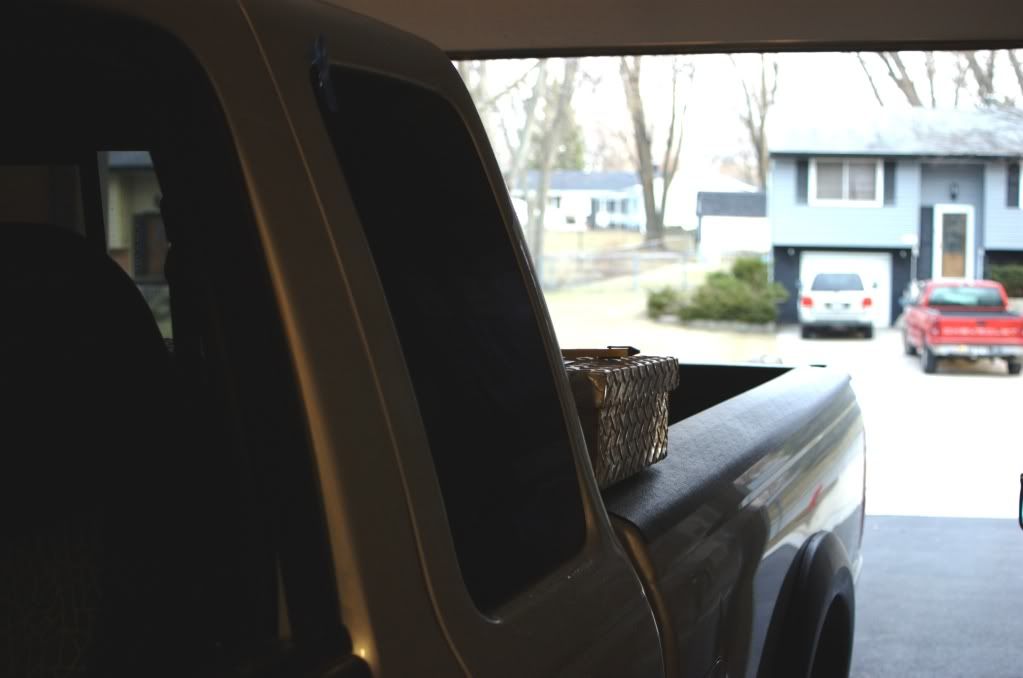 STEP 5
Once you have a trimmed piece of tint, separate the liner from the tint again using the 2 pieces of tape. As you are separating the 2 pieces spray your water/soap solution on the tint. With a wet piece of tint you are ready to apply. Wet the inside of your window and apply your tint, starting at the top of the window and working your way down. Squeegee if flat against the window and work all bubbles and creases with your squeeze. If you mess up, remove film, rewet, and re-apply.
STEP 6
Trim off any access film that does not fit.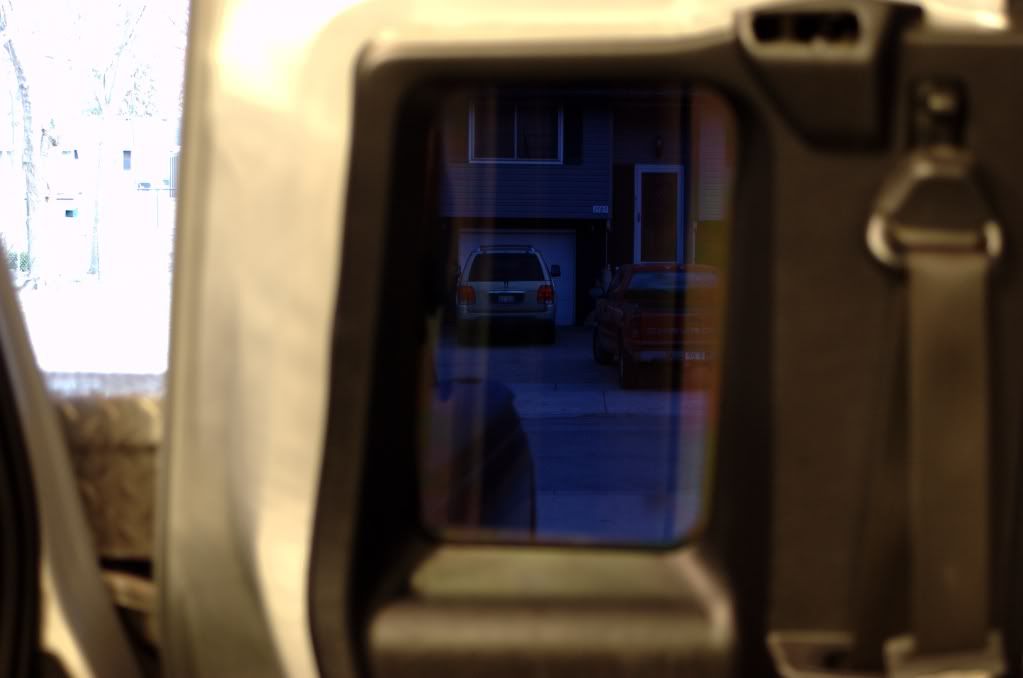 STEP 7
Clean your windows again with your window cleaner and a clean towel.
STEP 8
Using your blow drier or heat gun (on the lowest setting) heat the outside of your window to help remove any trapped moisture from between your window and the new tint.
STEP 9
Admire your fine looking window, have a beer, and go to the next window.
**Couple tips:
-if you have 4 door ranger, it helps to remove the interior trim from your rear and front windows to get a nice and even tint on your window.
-remember to remove the rear window clip if so equipped. I hate when people just cut around it. To remove it: open your rear window half way. Remove the pin from the center of the hinge. The clip will come off. Now take a phillips head screw driver and remove the 2 small screws, while removing the screws hold the plastic piece on the outside of the window (hence the half way open window) as the once the screws are removed that piece will fall off).
For your door windows, use same steps. When tinting,it helps if you roll your window half way down, apply the tint to the top, and roll the window up as you work squeegeeing your tint down.
Before:
After doing the center section for comparison reasons (tint is 5%):
Tint completed: