How To: Recover Center Console Lid
---
Tools need:
- Screw Driver
- Fabric
- Staple Gun
- Scissors
First: Locate your center console.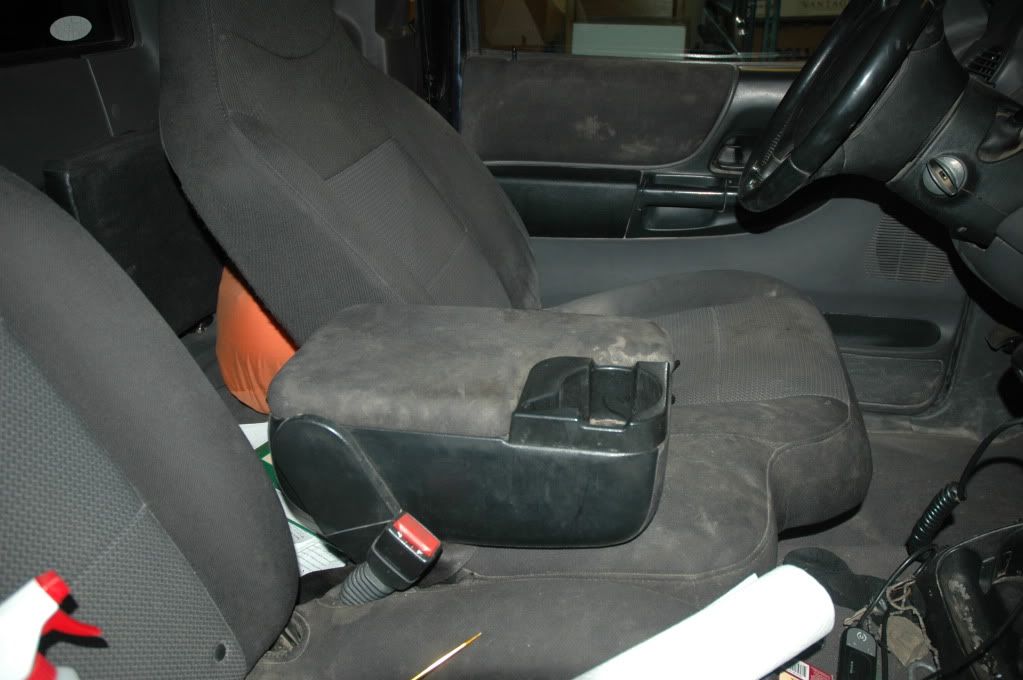 Then open up your center console lid and remove the 6 screws
Once removed it will look like this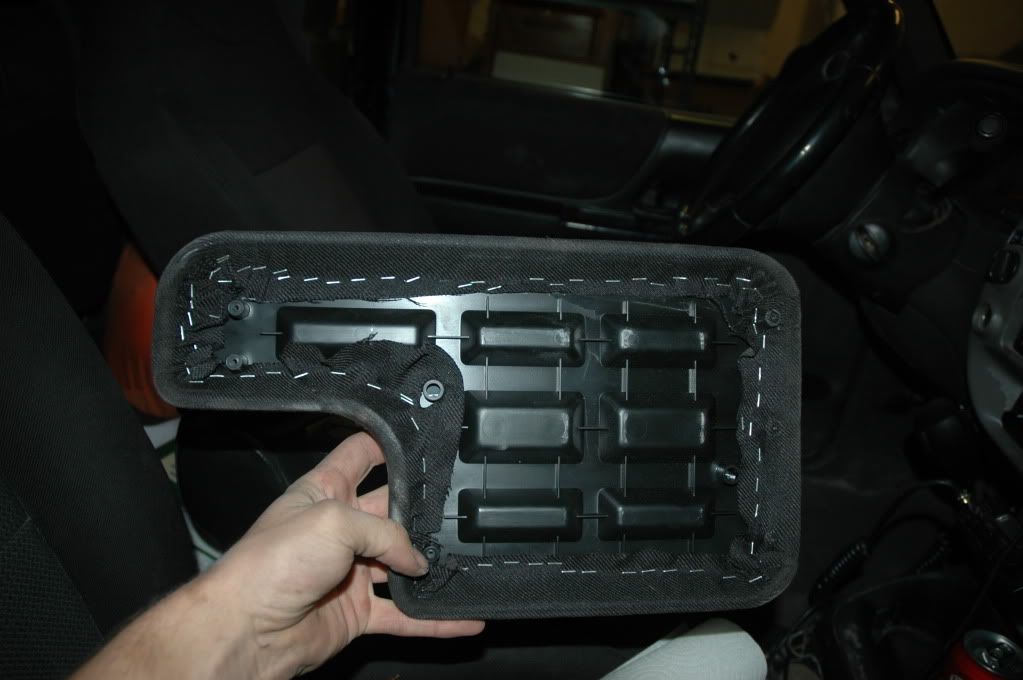 Second: Take the fabric and cut it about two inch's wider than the lid. In my case I used a old huntin shirt.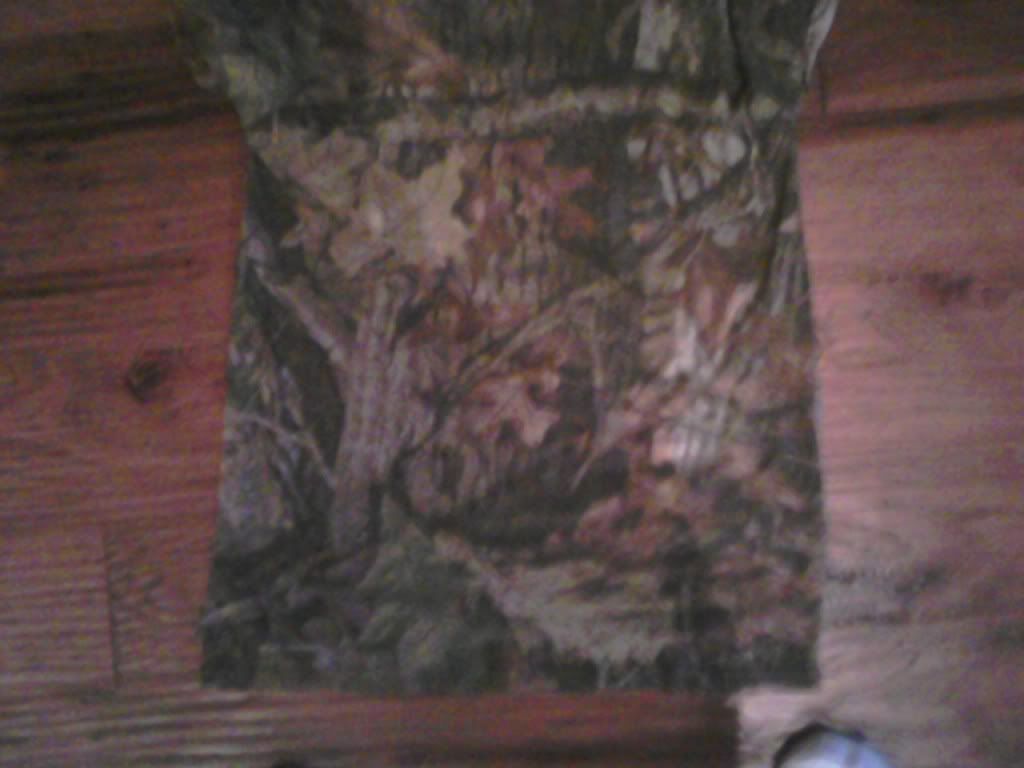 Third: Take the fabric and fold over the sides and staple. Then cut any excess fabric TIP: MAKE SURE TO PULL TIGHT ON THE FABRIC WHILE STAPLING. AND DON'T BE SHY ON HOW MANY STAPLES YOU USE THE MORE THE BETTER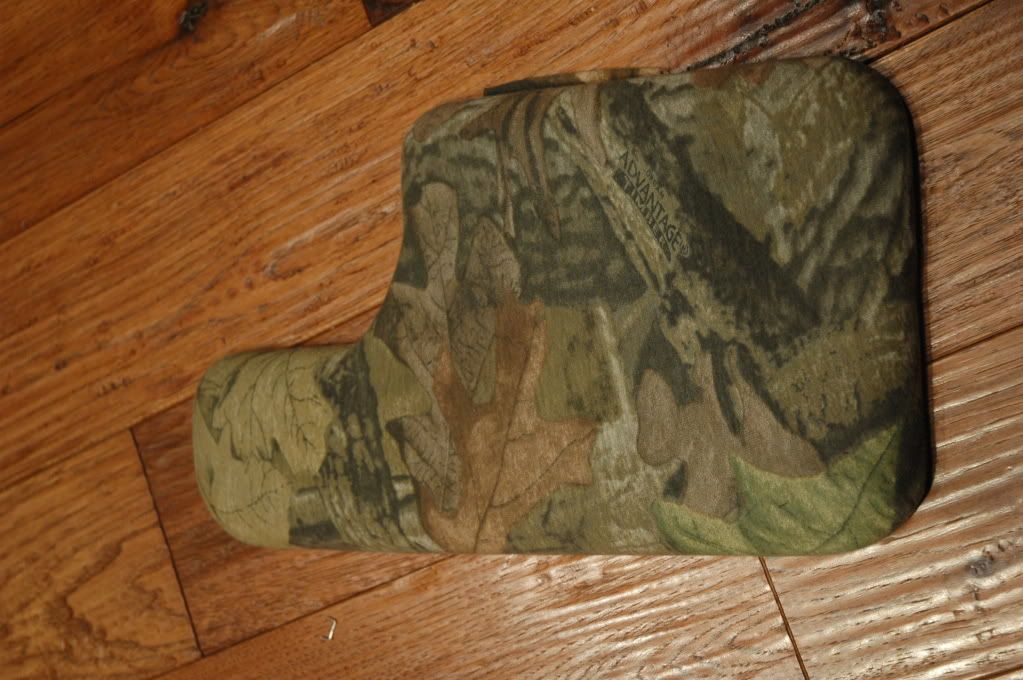 Fourth: Reinstall the it the lid back to the center console compartment by putting the 6 screws back in.
Now that you are done enjoy the new look.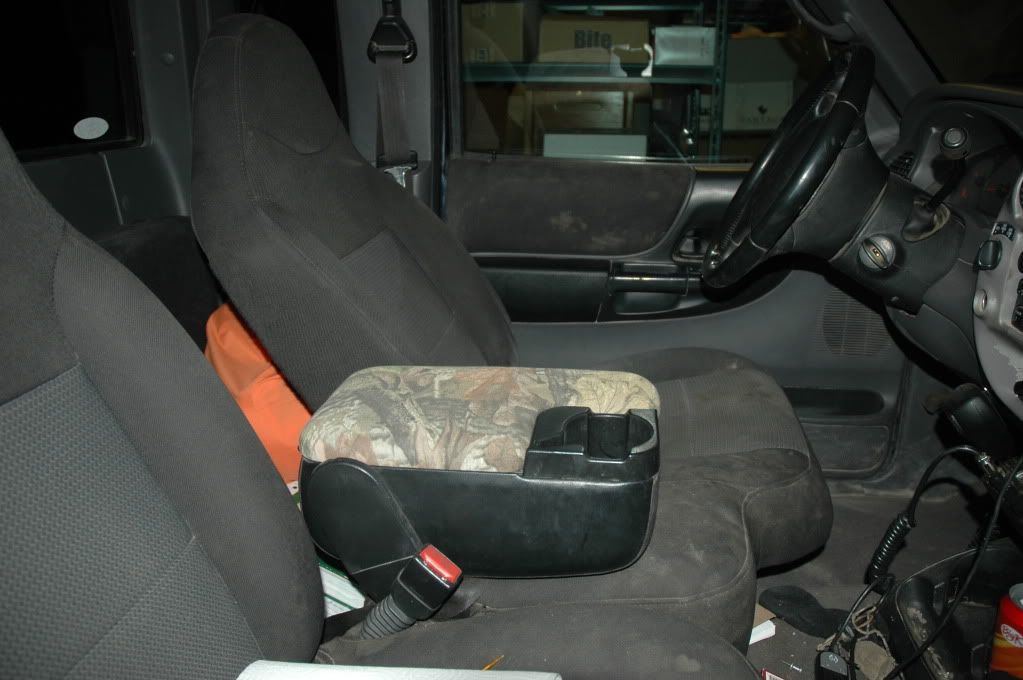 __________________
2003 Ford Ranger Fx4 OffRoad 4x4 4.0 L
4" Superlift suspension lift kit, 3" PA body lift, 33x12.5r15 Goodyear Wrangler Duratracs,15" AWC Soft 8 Black Steel Wheels,Superlift heavy duty front drive shaft,Cherry Bomb Glasspack Muffler Dumped, Air Box Mod, Blinker Mod,Temp. Gauge Color Mod, Custom Headache Rack, Custom Front Bumper