Undercoating, sold at HomeDepot. $4 a can.
Needs 2 coats to finish application. Hardens up like Rhino lining
Not so good for large surfaces, unless you have a case, but very nice for hard to reach areas or small jobs.
Guy says he had seen it in Red and Blue, but he did not have any at this time.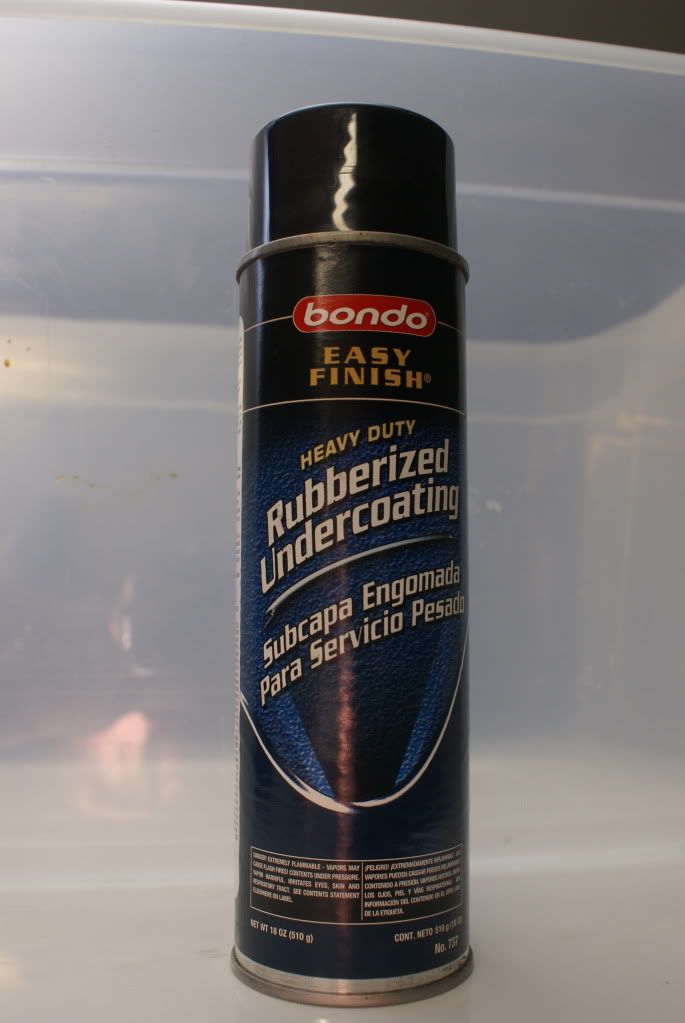 I'll post up some photos of finished work when done.