How I fixed the lower shock (eyelet style) mount on my 1995 Ford Ranger XLT 2.3L RWD.
Let me begin by saying:
By no means am I an expert machinist or auto mechanic. However, I've worked at a machine shop for over a year and I enjoy working on my own vehicles.
Inspired by this post:
http://www.explorerforum.com/forums/...d.php?t=219180
Replacement Shock Bolt Kit, "Dorman Help Part #31001"
http://shop.advanceautoparts.com/web...7CGRP2037_____
I used a Ryobi 4 1/2" angle grinder from Home Depot. It came with a metal grinding disc.
http://www.ryobitools.com/catalog/po...s/corded/AG402
Perhaps a 4" or smaller would have been more appropriate due to confined workspace and angle of attack.
Use plenty of WD-40 or similar penetrant when grinding.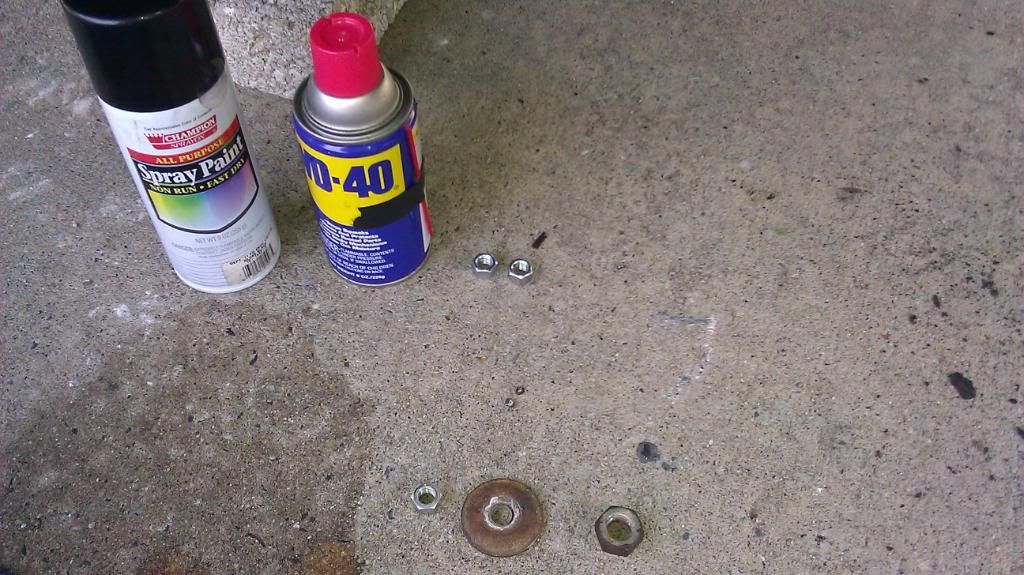 If possible, have an assistant spray a pinch onto the afflicted area every 5 seconds or so as you grind. This will help remove material faster and extend the life of the grinding disc.
I used a cold chisel and 4 pound drilling hammer with a short rubber handle to help achieve a better angle of attack for the grinder.
I left the back side of the radius arm alone, although I wouldn't have minded using a smaller grinder/dremel to clean it up after drilling.
I would have liked to use rust converter after sanding the radius arm.
I didn't have a power sander so I used a metal buffing brillo style pad and then sandpaper by hand to get rid of as much rust as possible and to smoothen out the radius arm the best I could.
Make sure to use safety glasses, otherwise you will get metallic dust into your eyes. Long sleeves and pants are also recommended, and take plenty of breaks as the vibration and confined work area can easily cause injuries. Use a particulate mask and earplugs. Never work under the vehicle without jackstands on both sides.
I didn't feel compelled to use red threadlocker as I didn't have any. Glue can be used as a substitute, although I didn't have that either.
Use a center punch before drilling pilot hole (I used a 9/64" bit.) Work your way up to 1/2" bit one size at a time. Spraying often with wd-40 will speed up drilling process and preserve bit life. Let the bit do the cutting, not your muscle.
"Before" Grinding Shots: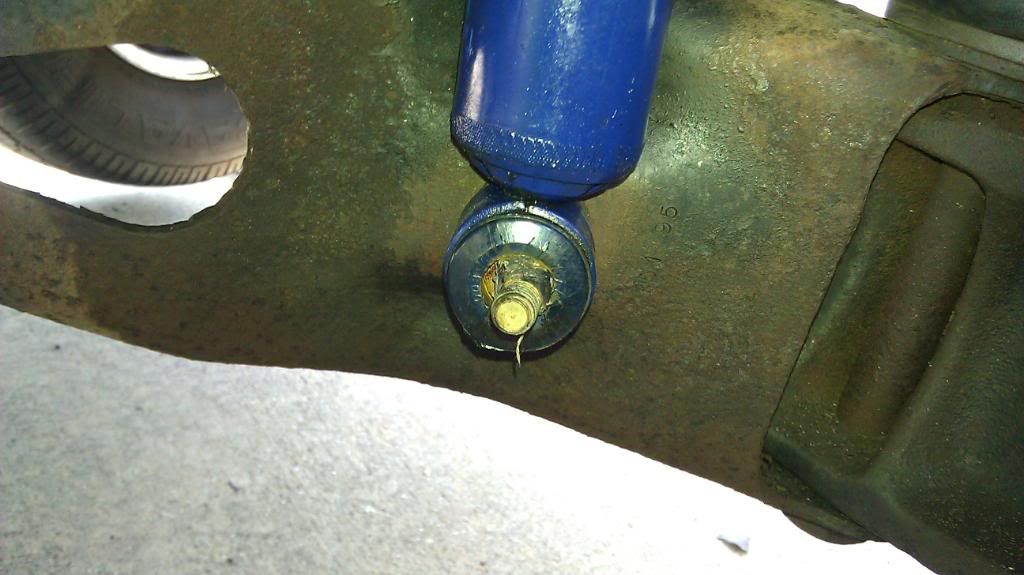 Back of radius arm:
After you get the grind started, you may use Hammer and/or Chisel to break off the damaged bolt faster: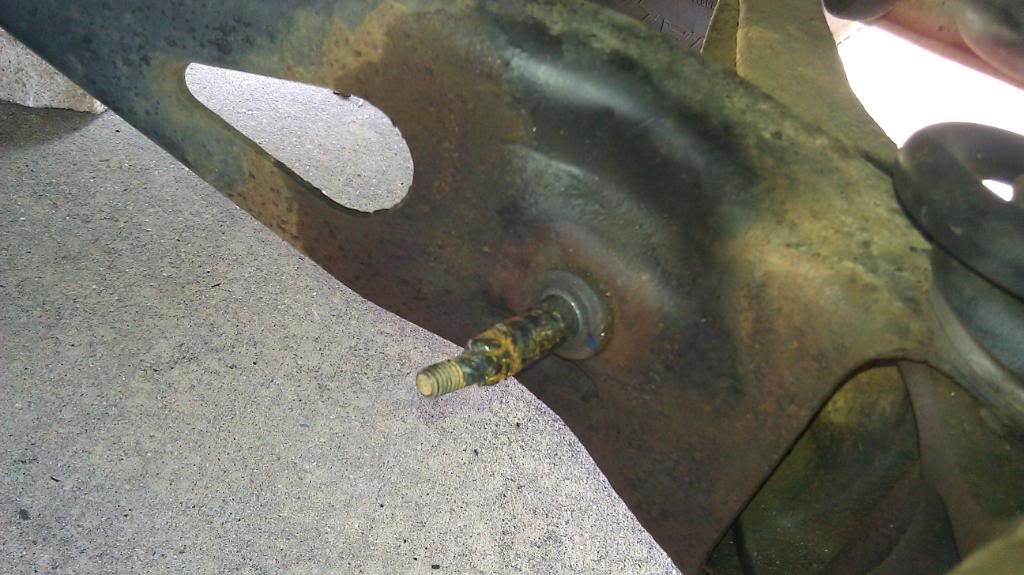 "During" Grinding Shots: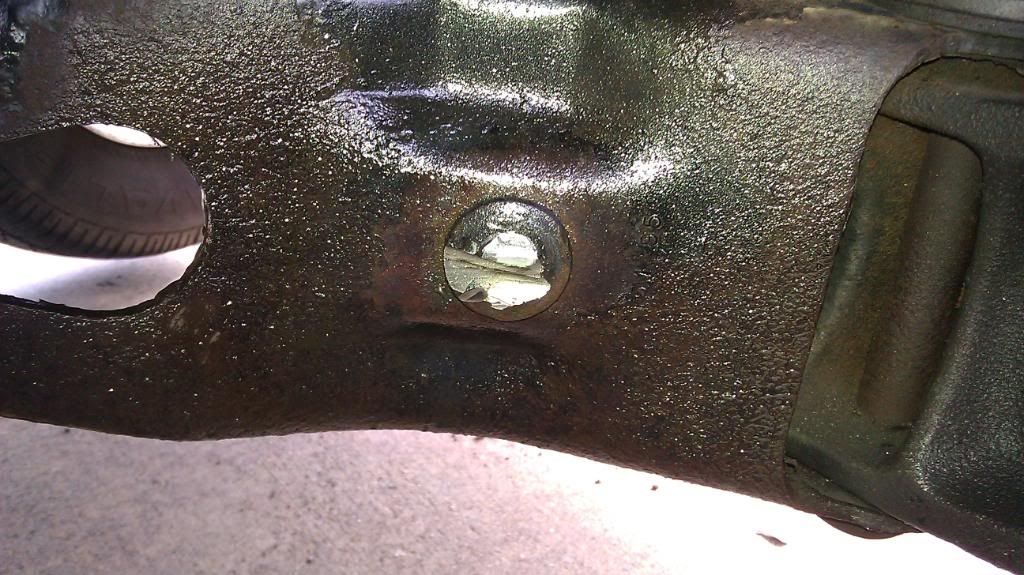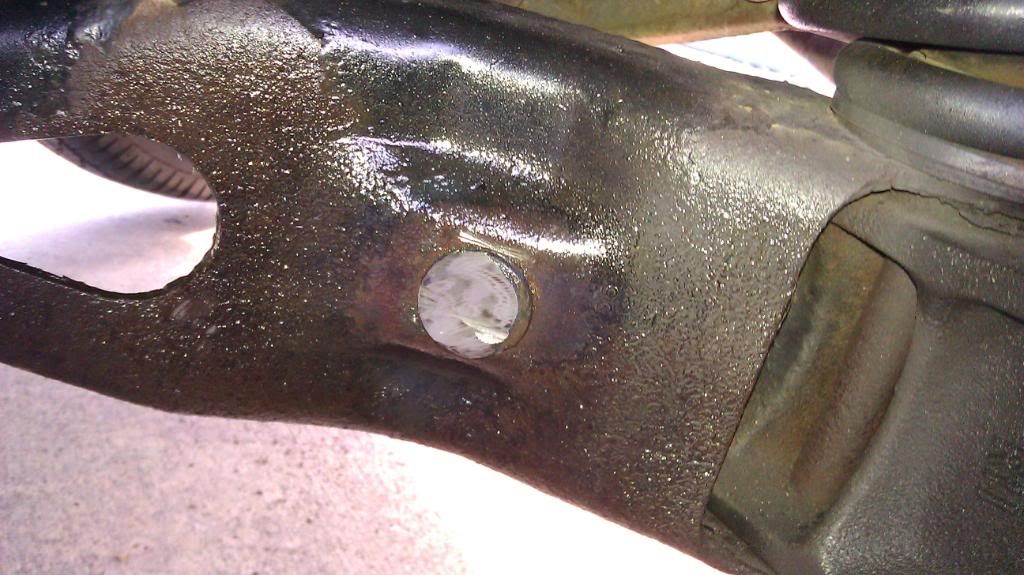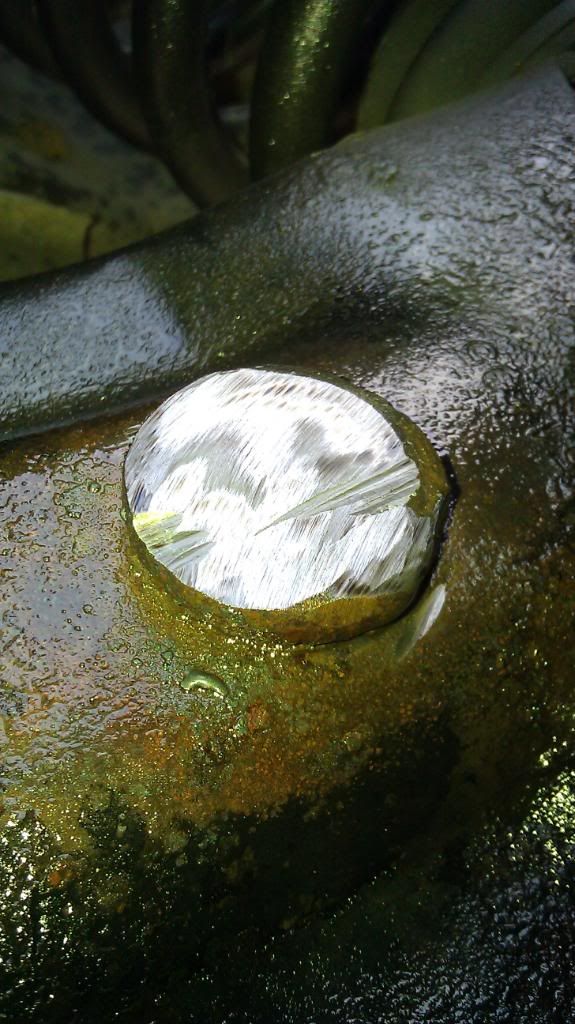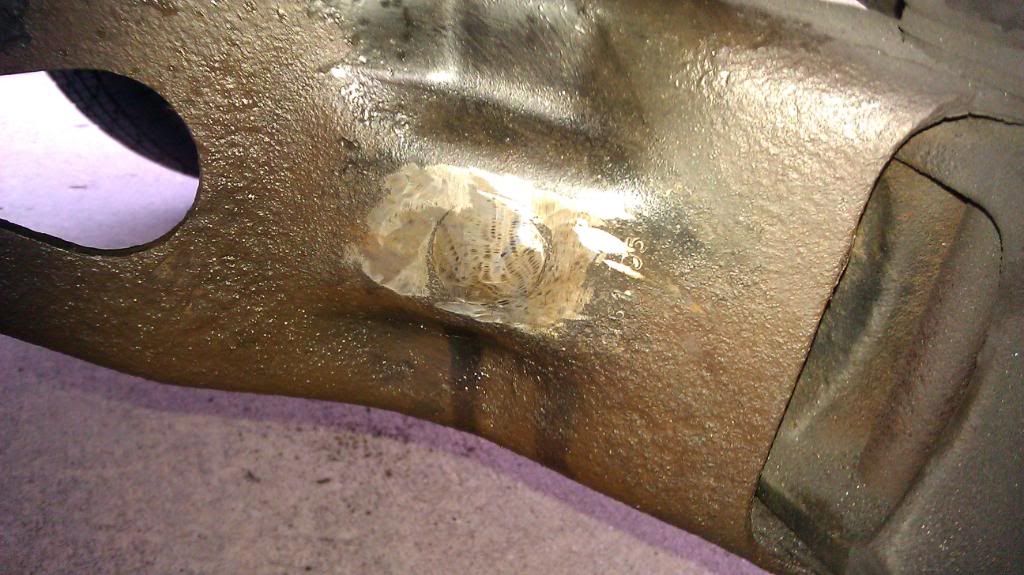 Getting the grinded surface as flat as possible: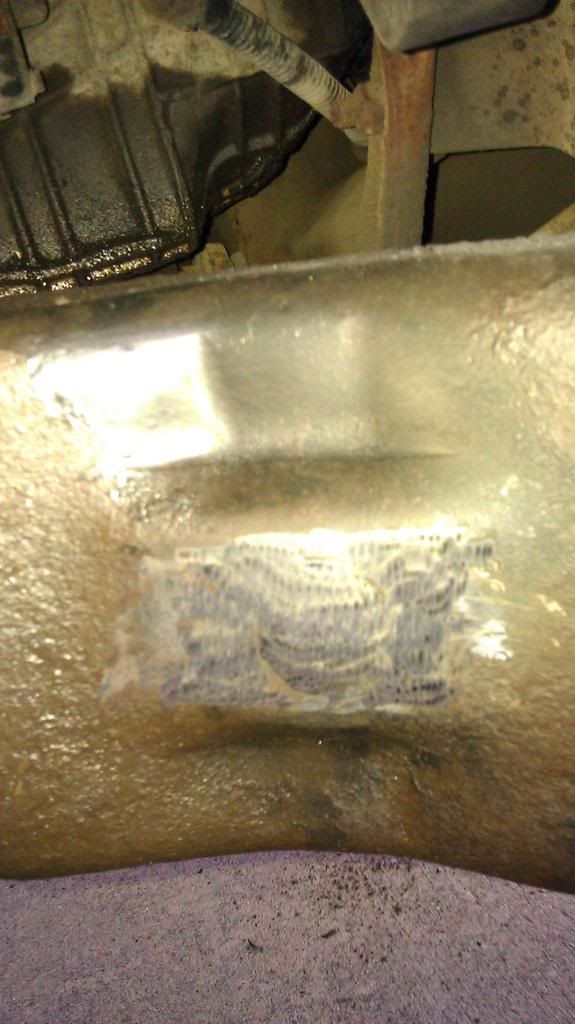 After grinding it flat and before drilling, use a brillo pad/sandpaper to remove any remaining rust and make a smooth surface for center punching.
Completed: