I recently picked up a set of tow rings...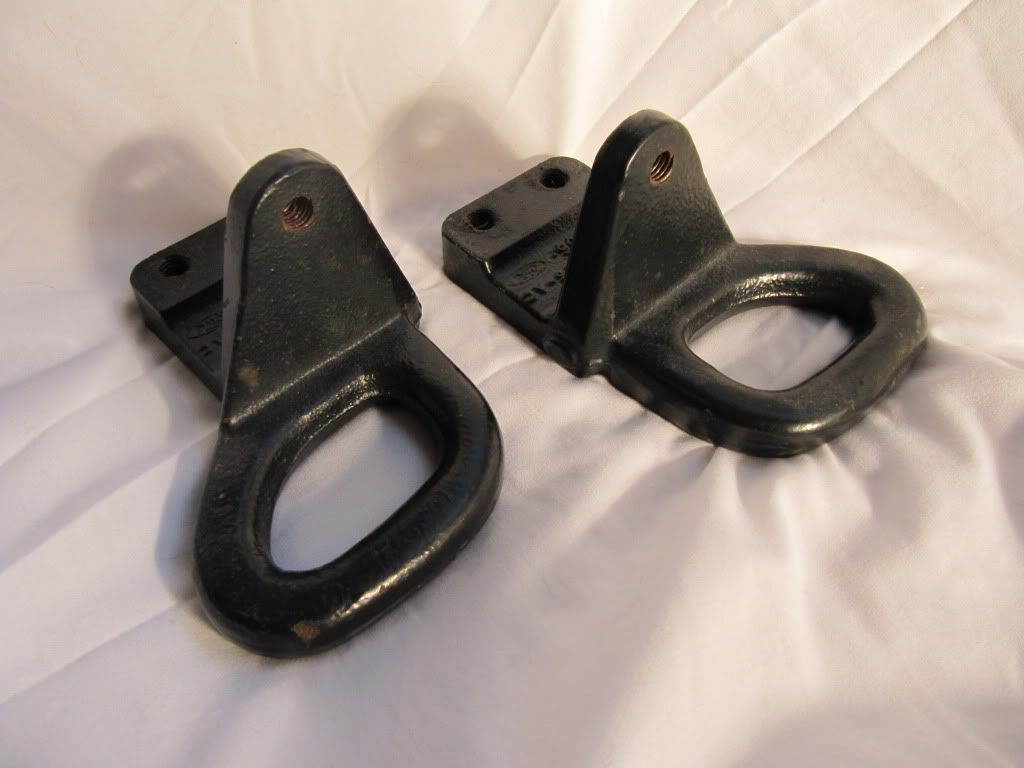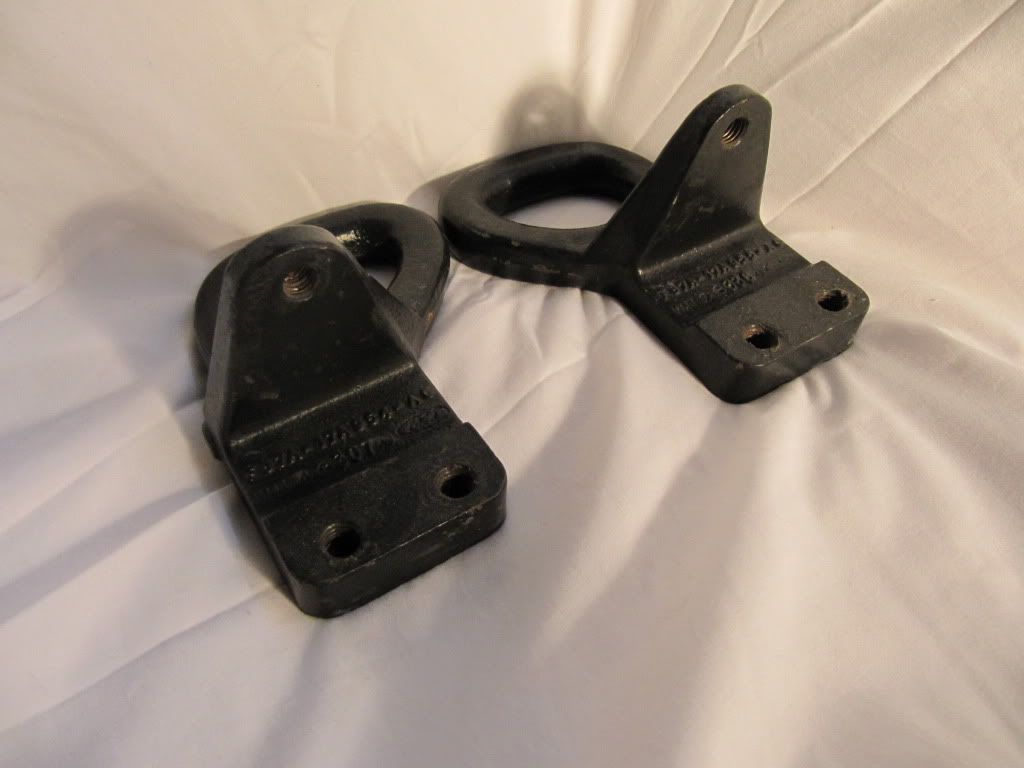 Of course there's nothing behind my front bumper to mount them to, but after a little measuring & guessing, I think I might be able to mod them a little to bolt onto the bar I plan on building for my future front hitch.
I'm thinking that I can cut down the bump on the back side of the rings to make it all level. I'll also be grinding all the imperfections down smooth & painting them or spraying on some bed liner.
As soon as I can round up some 2"x3" 1/4" thick wall box tube and some 1/4" or 3/8" plate I'm going to make up a front hitch that will bolt to the frame using the bumper bolt locations, using 1/2" grade 5 or 8 hardware... and I believe I can bolt the rings onto the 2x3 and to one of the upper bumper bolts.
I doubt if the rings will ever see any actual use... I've never had to be pulled or towed out of any situation in all the years I've had the truck. But, would a 1/4" or 3/8" thick plate bolted to the frame with 2x 1/2" bolts per side, welded to a 2x3" 1/4" thick wall box tube be strong enough should I ever find myself in a situation where I need to be pulled or towed?
I know I could just use a hook or D ring in the front receiver, but I kinda like the look of the tow rings.
Does anyone have any pics of a similar configuration? Suggestions?