Mine were textured grey plastic and I've always thought grey plastic looks horrible. So....after toying with paints on a couple flares, I've come to what I like to think as the best option.
Scuffing the trim with some 220 grit. Spraying on adhesion promotor(couple of coats). This sticks to the plastic and acts as a primer. Then DupliColor Truck Bed Coating in a can. Takes a little getting used to with how it sprays....it's not like regular paint that spits out smooth. I also removed all the parts from the truck to paint them. Some mask the truck and leave 'em on....but I prefer to not half ass. No offense to anyone who paints 'em on their truck of course...your method works.
End outcome is black black black and isn't really grippy like the roll-on bedliner stuff....that stuff tends to take pieces of your washmit with it.
before:
after: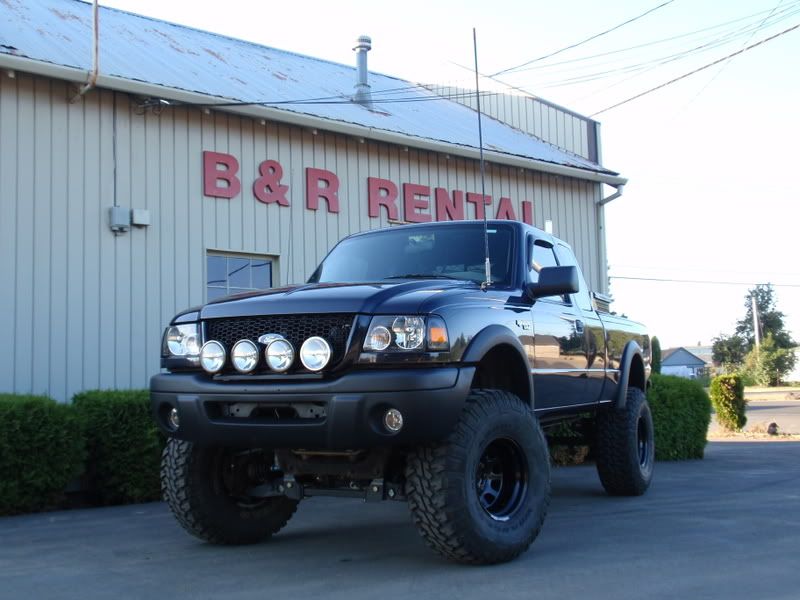 direct comparison....Duplicolor Bedliner bumper, stock grey valence...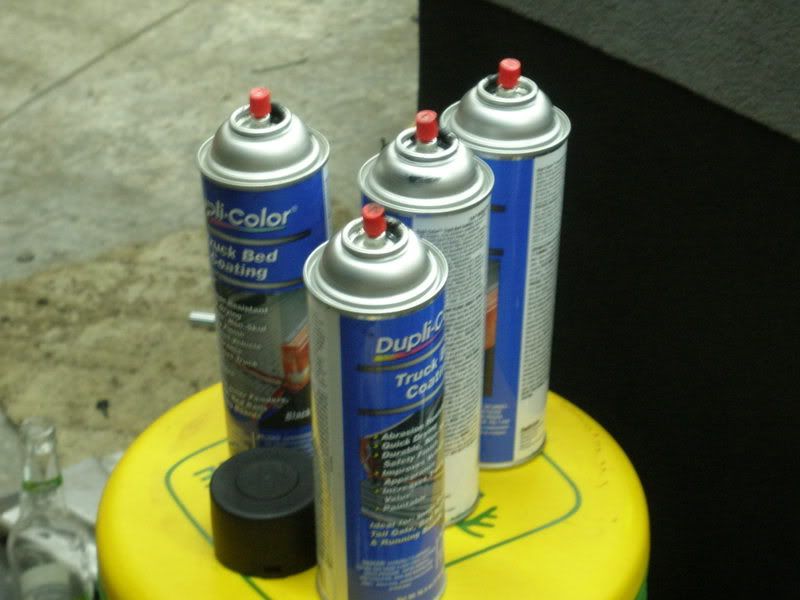 Other people just use Krylon Fusion rattle can and call it good. I tried Fusion Satin Black...was way too shiny/glossy. I tried Fusion Flat Black...it worked, but looked too grey at times. I tried Krylon Matte Finish clear on top of both blacks and it did look pretty decent. While trying to get away chips from previous botched and non-prepped sprayjobs, I sanded the flare too smooth and wanted that textured finish. Sprayed on the bedliner only to add the texture back...but...what came from it was awesome!! When properly prepped, there shouldn't be any chipping. In the hard to cover areas, I do have some chipping probably caused by lack of prep. One mark on the bumper is from my finger before the bumper coating finally cured. I ran my chrome bumper painted iwth Duplicolor bedliner for 2 years and noticed no fading. Then recoated everything(bumper, valence, flares) and for 2 years havn't noticed any fading.
Another option is using dedicated trim paint/bumper paint. Usually found right there at your local auto parts store next to the color-matched rattle cans. Buddy of mine used it on his flares and valence on his '98 and it looked really good...made me wish I went that route. I suggest if you go this route, use a high quality paint like SEM brand paint.