Please Email at Jurban1@kent.edu if you do not hear from me here. I'm not on here very often any longer but Ill try to check often.
Sorry if its annoying to just join to sell something but I figure someone may want it here. I used to be a very active member of Ranger-forums under the same name with good standing.
I am getting rid of my truck and so I wanted to try and pass some things on that won't help me get more money if left on the truck.
Truxedo Truxport bed cover: Should still have 5 year warranty, not sure if it automatically transfers.
-Bought it in March 2008 and its been on my truck since.
-Velcro still holds strong and the snap lock mechanism still functions perfectly.
-Still very tight and doesn't collect water. Ive never adjusted the tension but it is adjustable if need be.
-Vinyl is still in good shape, it has been treated with 303 Aerospace multiple times a year.
-Stitching around the edges has some wear spots, about 6 inches, but it doesnt effect the cover, just part of the hem.
-The weather stripping that goes over the tailgate has a tear in it from my spray in liner about 6 inches, but there are 3 rows of weathers stripping and should not effect sealing. Ive used silicon sealant to try and fix it but it still catches on my gate. Might not on yours.
http://www.truxedo.com/truxport/land.php
for all the specs on it.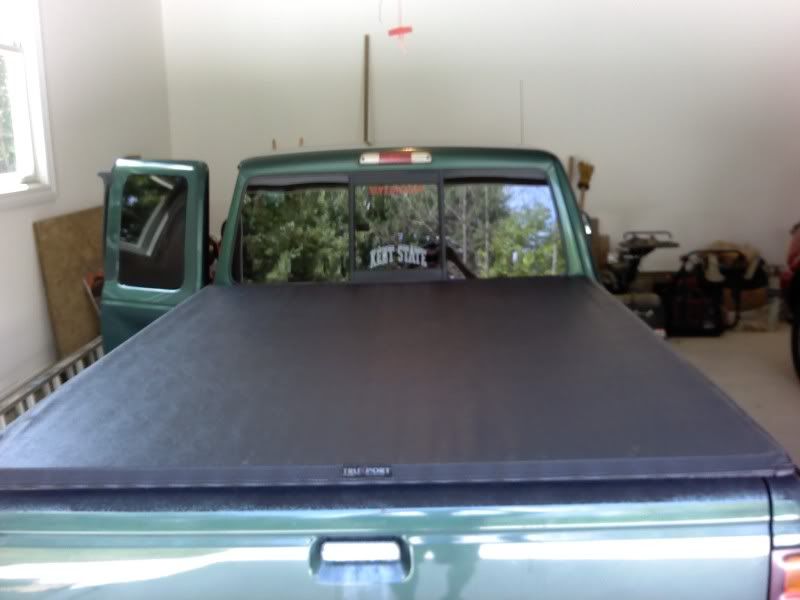 $175 +shipping