Written By HazardousRanger


Discussion Thread: How to: Install 3rd brake light cargo lights (when its not plug and play)

how to go from a full red brake light to:
this is only for people who have this connector (green wire/black wire)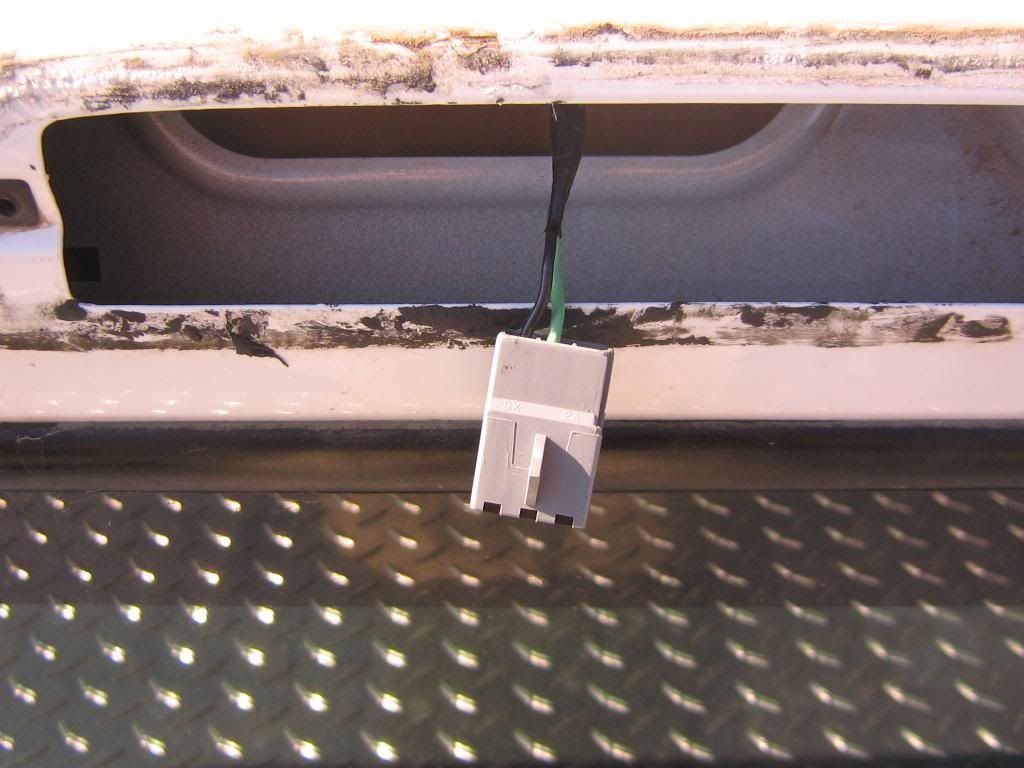 need:
3rd brake light with cargos
factory 3rd brake light cargo light harness
screw driver
socket wrench set
4 feet and 3 inches of wire
t taps
one ring terminal
pliers
working dome light
wire hanger
cargo harness
1. disconnect your battery, unscrew your brake light, disconnect the plugs, unscrew your dome light
2. fish your 4 foot wire with your hanger to the domelight, be careful not to penetrate your headliner!
3. connect the 4 foot wire that you will connect to the dome light to the red/black wire (this is your positive)
4. connect your 3 inch black wire on the brake light harness to the black wire on the truck
im a little bit sloppy...
5. connect the ring terminal to the pos wire and then put it on the screw that will be your power. (the screw u want is the one that goes into the black/blue wire towards the back)
6. optional: tape up all your connections for better moisture protection
put everything back together and you should have......
dont be fooled by the domelight in the truck, the cargo lights are plenty bright enough with the normal 912 halogen lights
wired up the way i have it, the cargo lights will turn on whenever your dome light turns on: ie: unlocking truck, opening door, and turning the dimmer all the way up
if you want a full brake light with the cargo harness, all you have to do is connect the pos (red/black) wire to the green wire and then ground it (black to black)