Discussion Thread: How To: Install truxedo tonneau-cover
Here is how to install a Truxedo roll up tonneau cover (Lo Pro QT). Installation is very straight forward and basic but maybe this will help out someone new to adding modifications.
Tools needed:
Only a #2 flathead screwdriver to adjust the tensioners which is optional to you.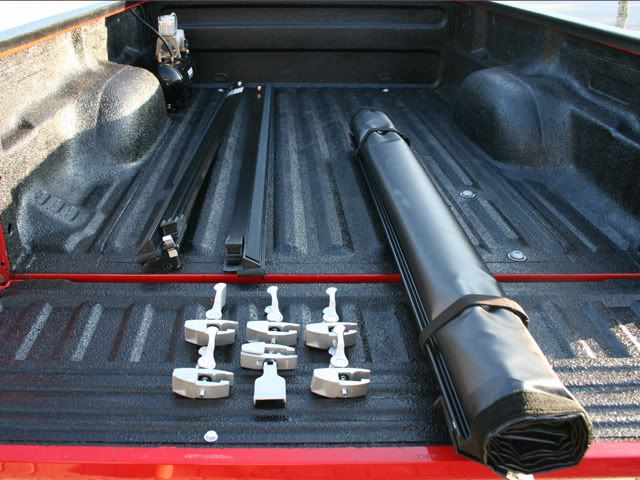 First, take out all of the stuff from the packaging and lay it on your bed.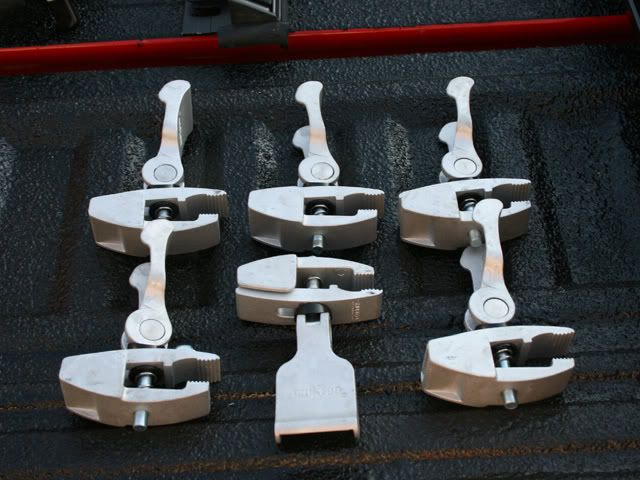 Here is what the clamps look like, they are very high quality and much easier to put on and take off then the clamps on other tonneau covers I have experienced.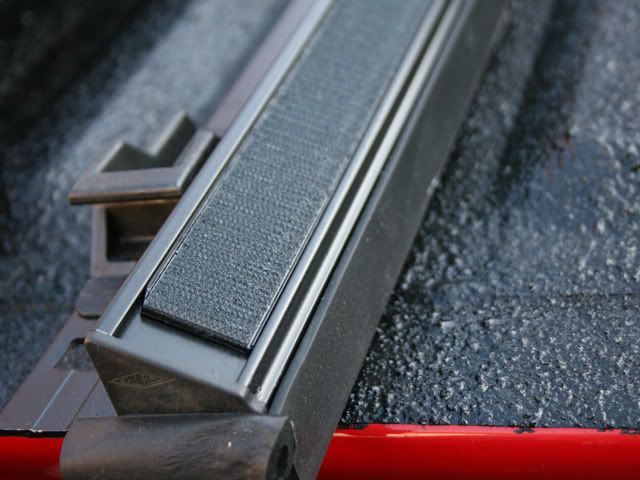 The cover is secured with Velcro, no annoying snaps to deal with.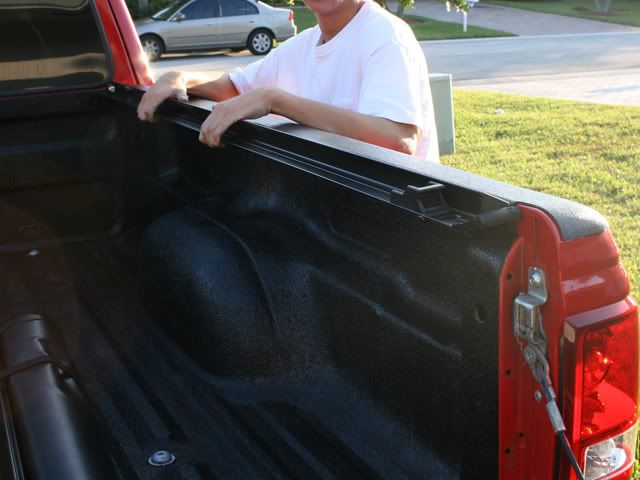 First step is to have someone else help you by holding it still while you put the clamps on.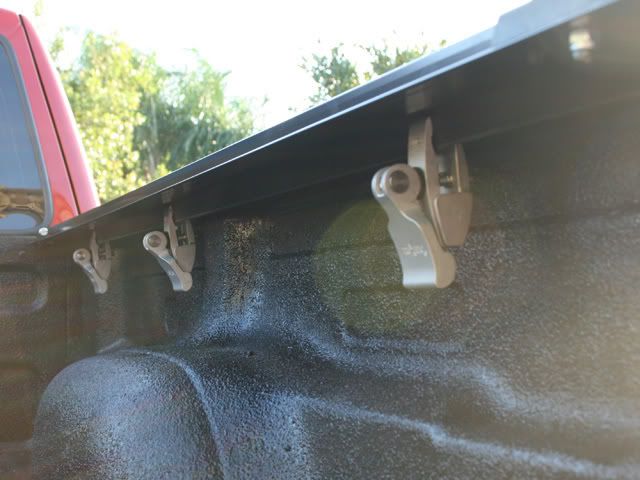 Three clamps per side, stay atleast 8" away from the ends on the bed with them. To secure the clamp all you have to do is squeeze down on the handle.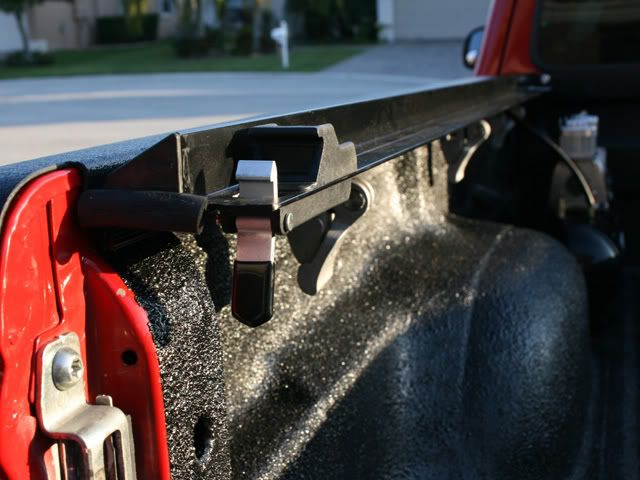 Repeat on other side.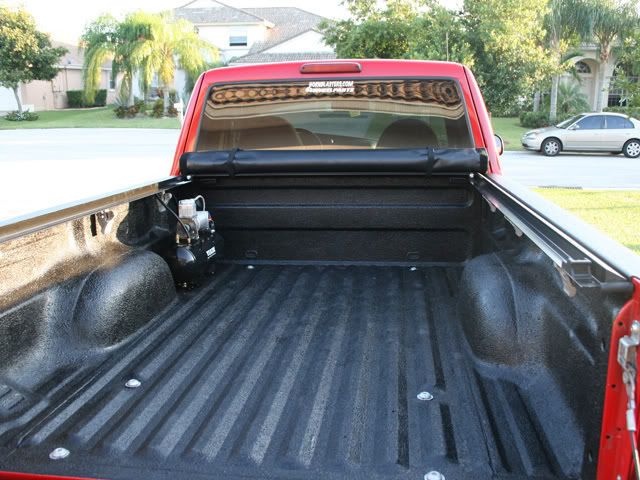 The cover itself simply drops on, all you have to do is pull back one spring loaded header guides and then release them once the cover is in place.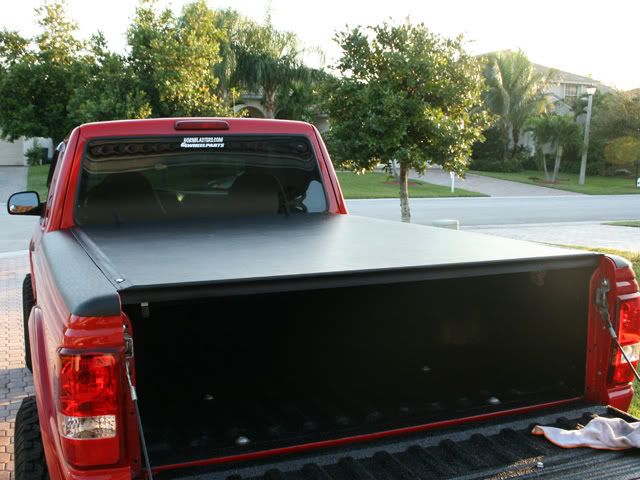 Now you can roll it down. There are no support bars that must be installed or removed by hand, they are part of the cover itself so when you roll up the cover they go with it.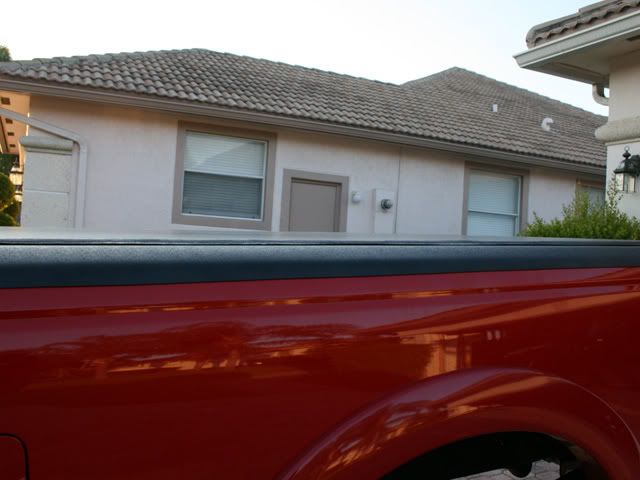 Here you can see how low of a profile it has.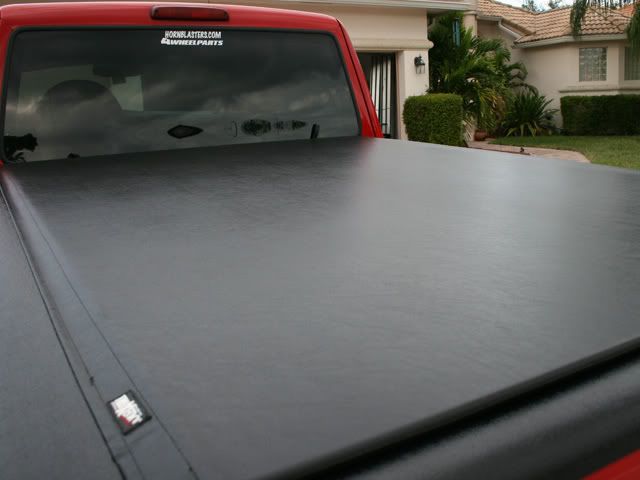 No covered wagon look, there are no arched support bars to be seen and the cover is 100% flat.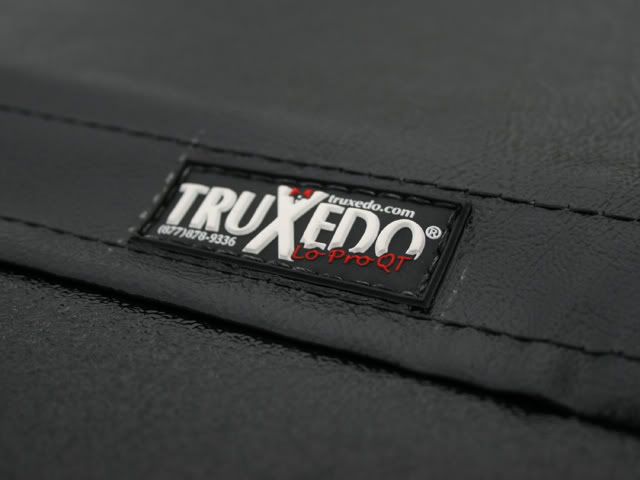 Truxedo Lo Pro QT.
Here is a quick video showing it in action, sorry for the lack of sound but I can assure you there wasn't any exciting noises lol. :lick:
Also as you can see in the pictures I have a hard mounted onboard air setup so being water tight is important to me. Even without installing any additional weather stripping the cover has been 100% water tight for me. Another cool thing is that since the handle is on the inside it can not be rolled up unless the tailgate is opened, if you have a power locking tailgate like I do that means your tonneau cover can not be rolled up unless the truck is unlocked.