Discussion Thread: How to: Front Cobra disc brake conversion

Mod: Front COBRA brakes
This 'How To' is to put 94-04 COBRA front disc brake onto a RANGER. The COBRA has 13inch rotors with larger piston calipers. This setup is a MAJOR improvement to the stock RANGER disc brakes up front.
This conversion is only for 2wd, coil sprung RANGERs. This set up will NOT work for EDGE for 4wd Rangers.
Step 1: Obtain the out of production kit from some dude in Canada.:
Step 2: Take off old front brakes, and bolt on modified front hub: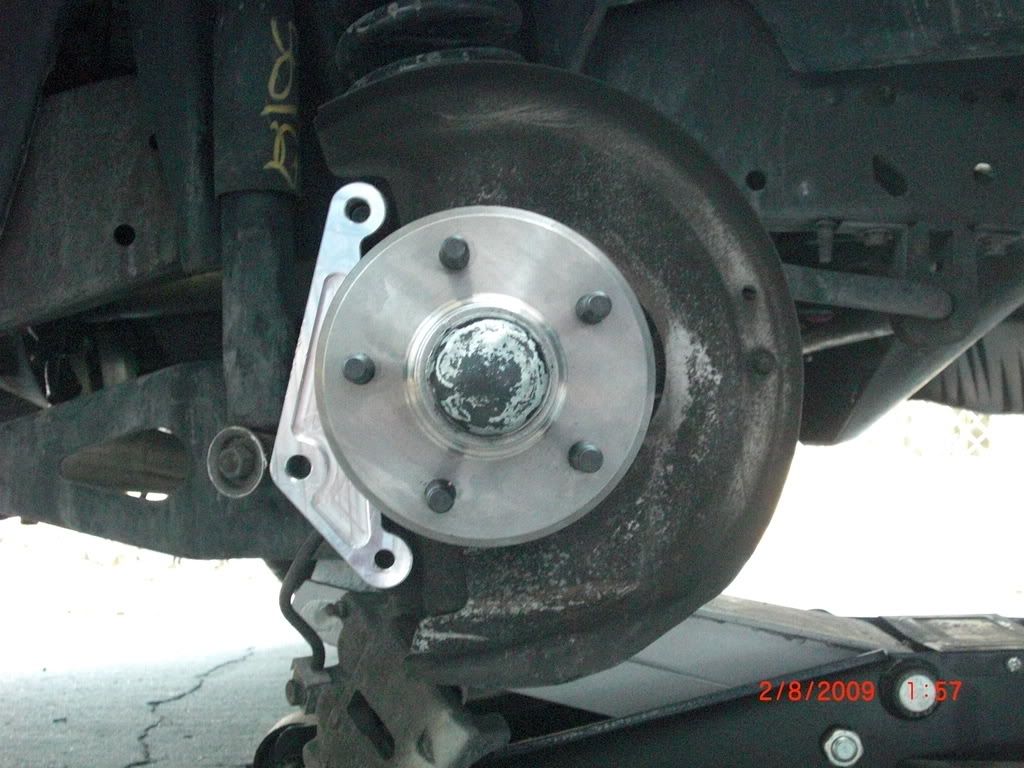 Step 3: Slide on front rotors and bolt on new Caliper with its corresponding caliper offset bracket:
Step 4: Bleed brakes, bed in new rotors and pads, and enjoy new big brake kit!!!!:
***I went with Stainless Steel braided lines because it is badass and the most highest performance i could do when doing this swap.
And you're done!!!