Well, I finally finished up my ACC Delay mod. This is a general guide for how I went about doing this to my 2011 Regular Cab XLT. Consult your own diagrams on what colors you need to do. Attempt this mod at your own risk. Once completed, your accessories (radio, windows, wiper, etc..) will stay on after you pull your key out and will remain on until you open your driver's door. Once the door is opened, power is cut to the circuit until you put the key back in and you trigger the circuit. I chose to solder my connections and use heatshrink or electrical tape to clean everything up. I know others who chose to use wire taps, but that's completely up to you.
Here are the basic parts you need:
-1 4-pin relay and 1 5-pin relay (with 87 & 87A). You can also use 2 5-pin relays
-16 or 18 gauge wire
-1/4" male terminal connectors
To start, you will need to locate and test the 4 wires. 3 of these will be located on the back of your radio's wiring harness, the 4th is in the SJB. The wires are as follows:
Always Hot: Violet/Red (or another alternative power source)
Ground: Black/Yellow (or other alternative ground source)
Hot in ACC/Run: White/Blue (not to be confused with Blue/White unless you want this to mod to apply to your parking lights, and not your accessories)
Door Ground Trigger: Green/Purple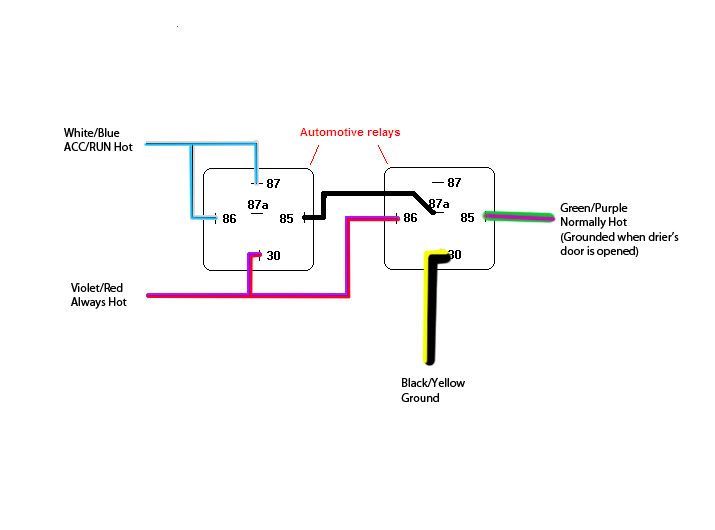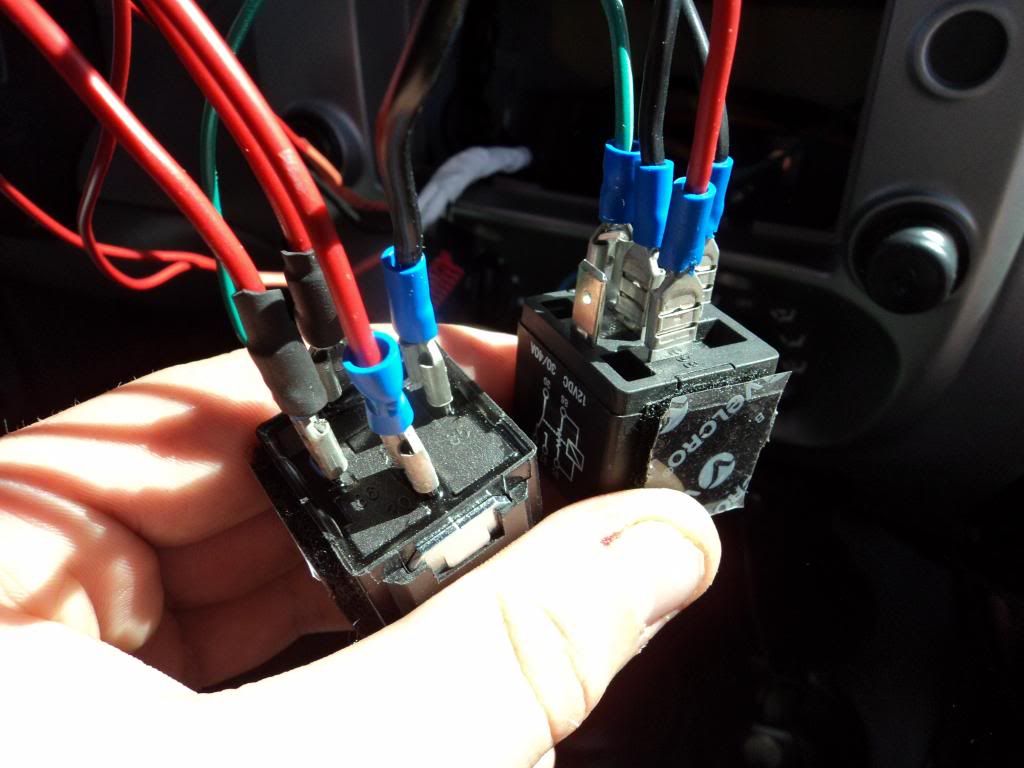 Here is my door ajar wire spliced at the SJB.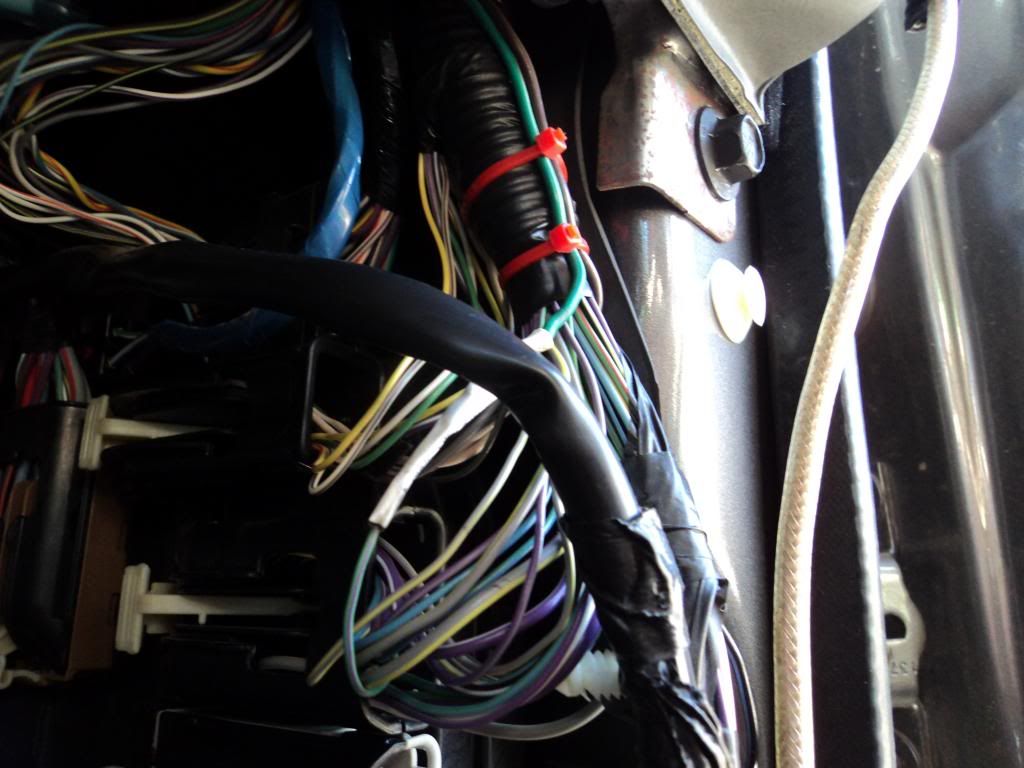 Here is my ugly, but functional splicing job to my radio harness. Because the gauge of the new wire was significantly larger than these, I was generous with the electrical tape to ensure that I didn't tear anything apart.
Here is the final location of my relays (left side of the radio cavity):