Here is my situation, I've had a little clutch fluid leak for a little while. Latelly it has got much worse, not the leak itself but everything else. Transmission is very hard to get into any gear once the truck is running. So I figure its the slave cylinder. While dropping the tranny and getting to the salve cylinder what else should I have my eyes open for? I had a few minutes to get started today and found some bad news right away. I'm not even sure what to call this part, but the plastic part of the shifter was broken into many pieces. I carefully removed all of it and tried my best not to let any fall into the transmission.
Here is a picture of what I mean.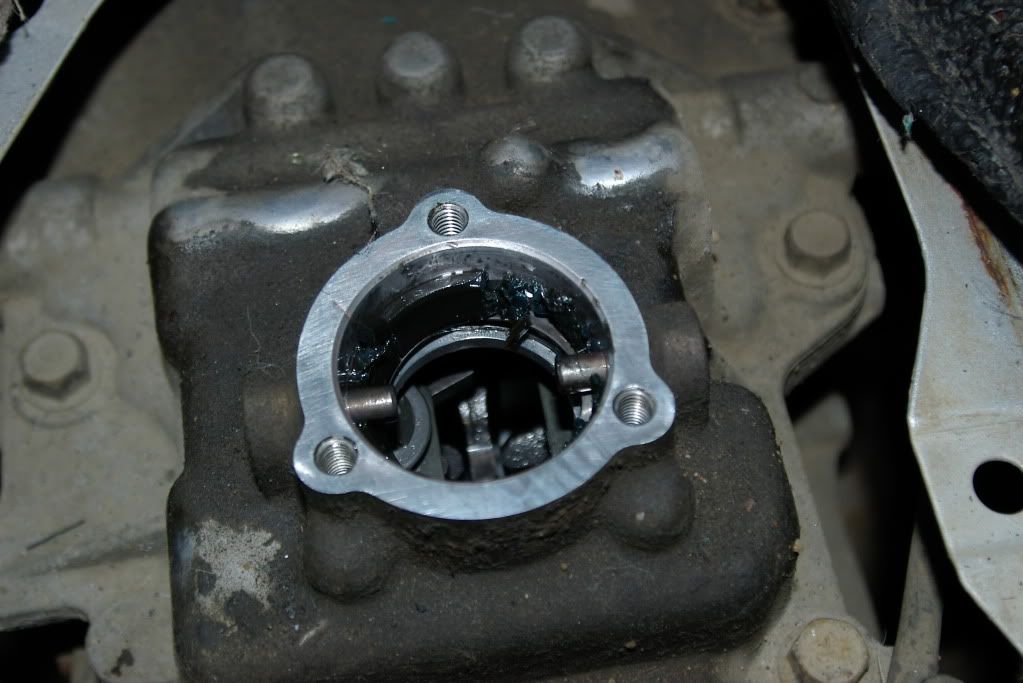 Any advice you guys have for this job and areas I should look out for worn parts to replace please let me know.
Edit: It's a 91 XLT 4x4 4.0l 5 Speed