Hello all,
To make a long story short, I ended up changing my head gasket after noticing coolant leaking from my head. The engine had been running rough and I figured the truck deserved it. When I started the repair, I knew that I had a vacuum problem (I assumed intake manifold due to sucking noise)
Fast forward to the truck all put back together. She now runs for a second or less at full throttle before instantly dying. I'm getting fuel at the fuel rail, though I haven't checked the actual pressure as I don't have the gauge. Spark plugs, wires, pcv, air filter, fuel filter, and other basic parts have been changed.
My main concern is the below photo. What is the 1-2" vacuum hose closest to the camera? It was suggested that it was a "drainage valve", however it's on the engine side of the throttle.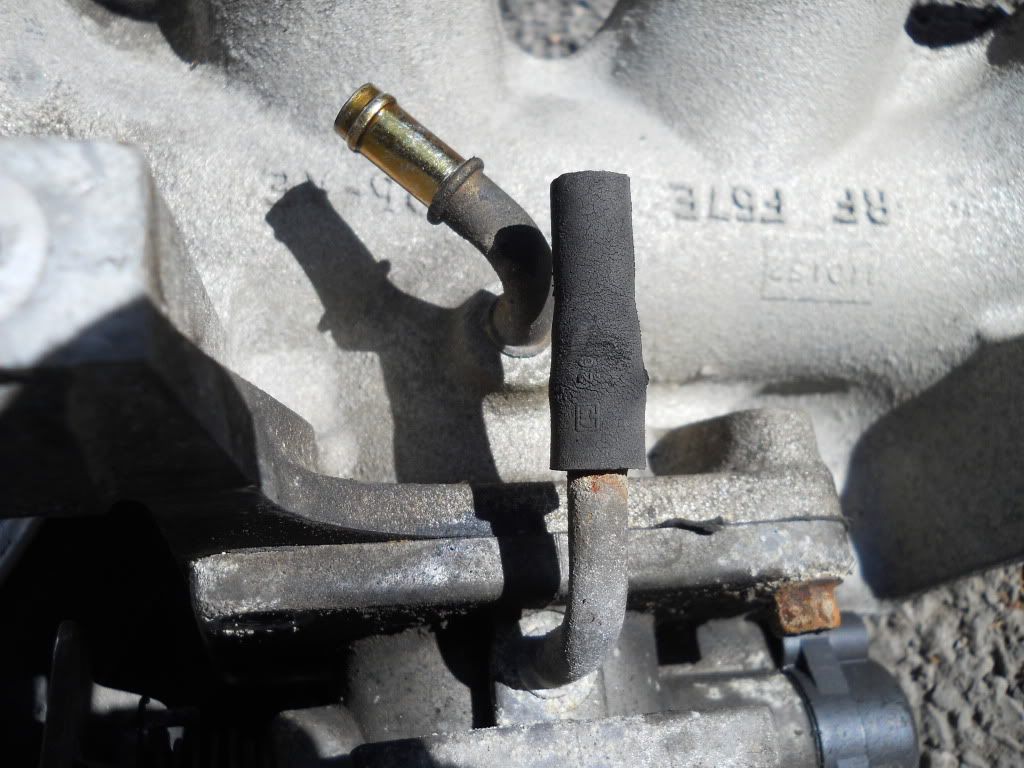 Above photo shows the underside of the upper intake on the top of the photo and underside of the throttle body on the lower portion of the photo.
Any help would be appreciated, I've put more hours into this than it should have taken.
Thanks,
Russell